China & Latin America – A new chapter of economic growth
Share - WeChat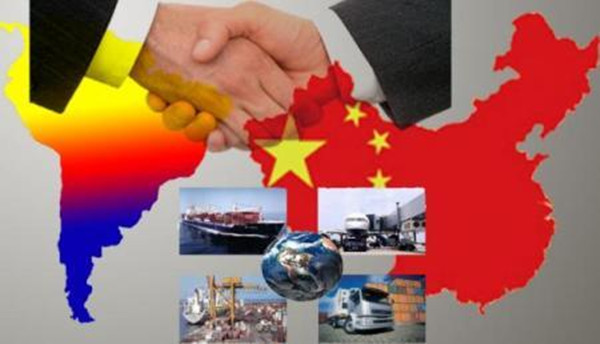 Photo provided to chinadaily.com.cn
China has proven its economic insight through a huge investment in Asian countries but the domain is not just limited to Asian, European, African countries but the new emerging market in Latin American countries. I belong to a Latin American country "Peru" and I have been reading about Chinese investment in Latin America which is certainly a sigh of economic growth for South America. Being a student of accounting, I have been concentrating on International trade and according to my research; I can express my research content for the people around the world through a renowned platform of "China Daily". Secondly, I give a tribute to the current Chinese government especially President Mr. Xi Jinping for his extraordinary political insight and providence which is evident by the current growth of China.
For the five-year period between 2015 and 2019, China's President Xi Jinping set a determined target of $500 billion in trade with the Latin American and Caribbean region (LAC) and $250 billion of direct investment. The pledge was prepared at the first governmental conference of the Forum of China and the Community of Latin American and Caribbean States, held in Beijing in January 2015. China has set some huge investment targets in Southeast Asia and Africa that it has not always met, so it remains to be seen if this degree of amalgamation can be attained. But the investment numbers are certainly reasonable, as China is likely to develop in the next few years as the world's largest supplier of capital.
The outflow of investment from China takes two main forms. These are direct investment, which consists of Greenfield investments plus unifications and acquisitions, and providing by China's policy banks, which are the Export-Import Bank of China (China EXIM Bank) and China Development Bank (CDB). China's Ministry of Commerce reports the allocation of China's overseas direct investment (ODI) among recipient countries. Specifically, MOFCOM reports the annual flow of ODI and the accruing stock of China's outward investment. In recent years, China's ODI has amounted to somewhat more than $100 billion per year, accelerating to above $200 billion in 2014. The cumulative stock tripled between 2010 and the end of 2014, reaching nearly $900 billion. Of this total, $106 billion was direct investment to Latin American and Caribbean countries.
In addition to direct investment, China also provides important overseas lending, primarily through China EXIM Bank and China Development Bank. This lending will show up as portfolio investment in the balance of payments. In recent years, each bank has been lending about $100 billion overseas. Some of China's overseas investment takes place under the rubric of the Belt and Road Initiative (BRI). BRI is Xi Jinping's vision for expanding infrastructure and other investment along the traditional Silk Road through Central Asia, as well as along the maritime route that goes south from China through Southeast Asia to South Asia and on to East Africa and Europe. No Latin American country is among the top ten destinations.
Still, the $106 billion that China has already invested in Latin America and the Caribbean is significant and the stock is certain to grow substantially in the next few years.
In summarizing, the investment bond between China and Latin American countries is getting stable and robust with the passage of time and soon the Latin American countries will be among the top ten destinations where Chinese investment would have been established.
Most Viewed in 24 Hours
China Views