A forest fortress built over 3 generations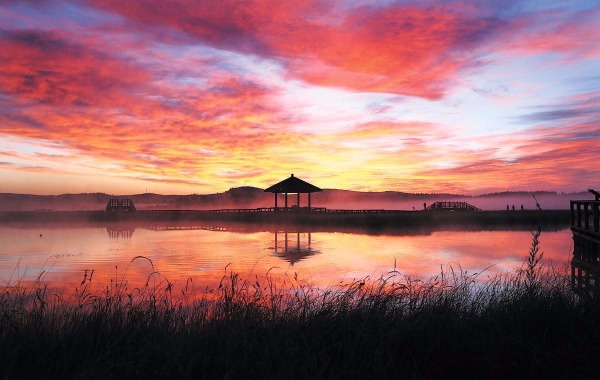 Vast woodland project prevents desert sands from burying Beijing, as Zhao Xu reports from Saihanba National Forest Park, Hebei province.
Two centuries ago, Saihanba was a royal hunting ground, probably one of the largest in the world. The landscape was beautiful, boundless, lush with plants and alive with wild creatures.
Sixty years ago, the same expanse of land, near Chengde, Hebei province, was barren, plagued by sandstorms and forbidding winters. Nature was merciless.
Today, the area, radiant with greenery, is known as the "Emerald of North China".
The story of Saihanba National Forest Park, on the border of Hebei and the Inner Mongolia autonomous region, is one of salvation and redemption through human efforts, and can best be described as heroic and multigenerational.
A lifelong commitment
Although more than half a century has passed, Yin Guizhi still remembers how excited she was when she boarded a truck heading to Saihanba in September 1962.