Int'l digital art show lands in Beijing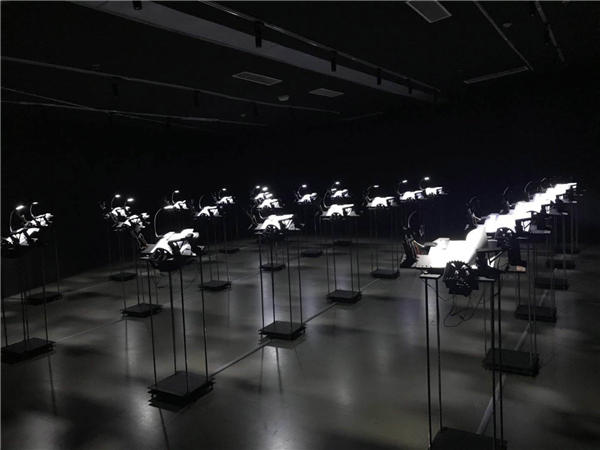 The organizers said they are satisfied at how visitors can get involved in the exhibition. "There are two different kinds of audience – the normal audiences who take photos... and enjoy the show. And there are audiences who have art background. They can read through art works, they can understand what artists want to tell people. They become part of art work. That's the beauty of new media art," according to Guan Huijun.
Alongside award-winning artworks of the 2017 Lumen Prize are past winners and finalists. This exhibition is part of the sixth annual Lumen Prize global tour, following shows in the UK. The next stop is St. Petersburg, Russia.