Shaanxi launches major push for women's advancement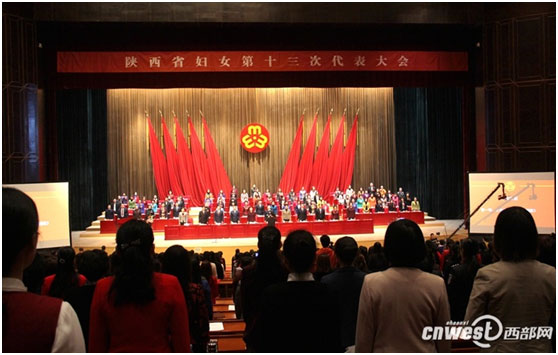 The 13th Shaanxi Women's Congress was inaugurated in Xi'an, Northwest China's Shaanxi province, on Dec 6. Attended by over 700 delegates, the three-day event will map out a blueprint for women's advancement over the next five years.
Hu Heping, governor of Shaanxi province, said at the opening ceremony that women from across the province have contributed to Shaanxi's development and women's federations at all levels have yielded fruitful results in safeguarding the rights and interests of women and children.
The Shaanxi's government pays a lot of attention to women's undertakings; its efforts and innovations have provided precious experience to the national practice, said Deng Li, vice-chairman of the All-China Women's Federation.
Gong Xiaoyan, vice-president of the Shaanxi Women's Federation, reviewed the federation's work in the past five years, noting that the development goals in the next five years include promoting the equality of men and women, realizing the all-round development of women, ensuring a wider range of social resources and public services and getting impoverished women out of poverty.
Online and offline 'round the clock services are planned to help women, especially those at the grass-root level, overcome problems not fully addressed because of a lack of funding and working staff.
Two hundred provincial-level bases will be built to assist women's home-based businesses and universally free cervical and breast cancer check-ups for impoverished women are expected to be achieved by 2020.