Library offers 'blind dates' with books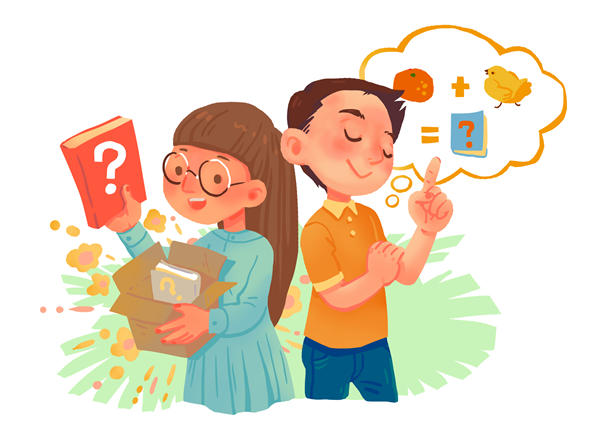 Librairie Avant-Garde in Nanjing provides 'blind dates' with books for readers looking for something unexpected. Yang Yang reports.
Life is like a box of chocolates, so they say, or perhaps a box of books sent from Librairie Avant-Garde in Nanjing, Jiangsu province.

"Just leave us a message, whatever you want to say, and we will pick the right books for you," says the "blind pick" web page of the bookstore on Taobao, China's largest online shopping platform.

The store promises that with 88 yuan ($13), a buyer can get at least two books picked by its staff members according to the buyer's message, and a postcard made by the bookstore with or without handwritten words by staff members.

It is a sort of puzzle for the staff who select the books at the store and a form of divination for the customers, who cannot be sure what books they will receive. Many buyers expect a pleasant surprise, or people who can really understand them. Some say they love this kind of interaction beyond the activity itself. Others say they just want the postcards with handwritten blessings from the bookstore.

It's kind of similar to a blind date. You know nothing about the other person before you meet face-to-face, except you might have similar tastes.

"'Blind pick' started in 2014, before I was transferred to the online business department, and was partly inspired by the book 84, Charing Cross Road," says 25-year-old Lyu Kai, who has been in charge of the bookstore's online business since 2016.

84, Charing Cross Road is a small collection of 29 letters exchanged between freelance writer Helene Hanff who lived in New York and used-book dealer Frank Doel who had a bookshop at 84, Charing Cross Road, London. Over 20 years, Hanff wrote to Doel, telling him what she wanted to read about and Doel would pick books and send them to New York. They never met, but they were great friends.

In the first two years, the service by the Chinese bookstore received little attention. Last year, when Lyu joined the online business team, there were three or four orders a day, and staff members had enough time to analyze the messages from buyers-some were so tricky that four or five staff members would get involved.

Lyu recalls a colleague's words about selling books: Our job is to pick a right book for a person, and pick the right person for a book.