Repercussions of Fed's rate rise can be easily absorbed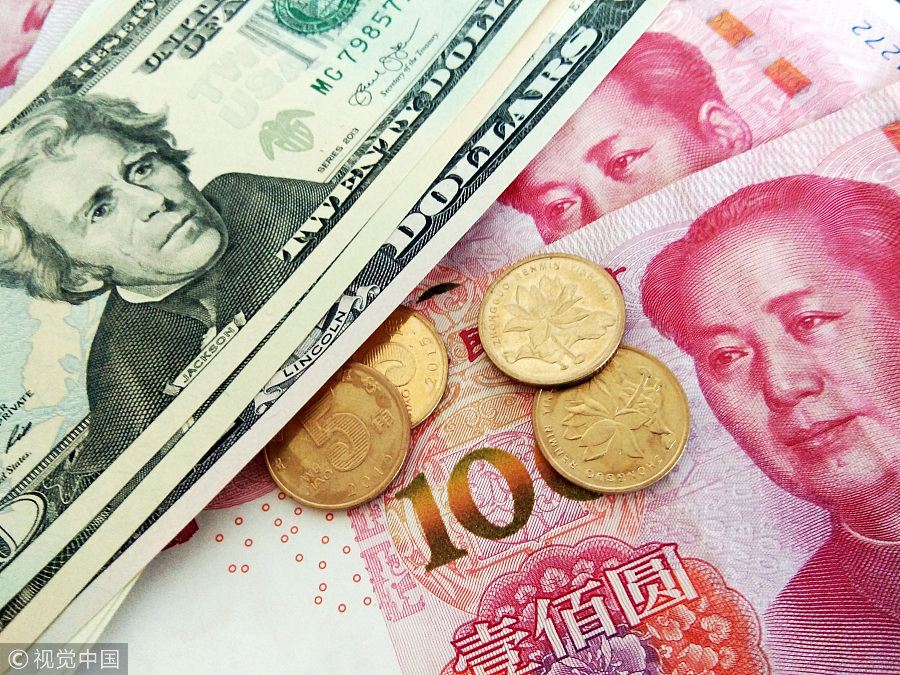 In a vote of confidence in economic growth and job gains, the US Federal Reserve on Wednesday raised its key interest rate by a quarter of a percentage point to a range of 1.25 percent to 1.50 percent. It was the third time this year the Fed has raised the rate, and it projects three more increases next year.
The move, though expected, will cause ripples around the world. One concern that has been raised is the higher returns in the United States could lure capital out of developing countries, including China.
But the Fed first raised its rates from nearly zero in December 2015 as the country recovered from the 2008-09 recession, and the scenario of massive capital outflows from China never really materialized.
And in response to tightened supervision and a stable yuan against the US dollar and other major currencies, China's foreign exchange reserves rebounded to $3.11 trillion in October from $2.99 trillion in January, according to the central bank, suggesting capital inflows.
China remains a major magnet for foreign investors, thanks to its efforts to create a level playing field for businesses. In its latest move, foreign business will be allowed to own up to 51 percent of shares in joint ventures in securities, funds or futures, with the cap phased out in three years.
Another worry that has been voiced is China's growing US dollar-denominated debt may make it harder for the country to pay back debt as the greenback appreciates. But that worry also seems overblown.
China's outstanding foreign debts totaled $1.42 trillion at the end of 2016, a level comparable to other major countries, and as the State Administration of Foreign Exchange said, the risk level remains controllable.
Besides, the authorities have already taken steps to deleverage so as to contain financial risks arising from excessive borrowing. Government reforms to reduce excessive capacity in zombie enterprises have also helped cut corporate credit.
The Fed's rate hikes are part of its normalization of rates, whose repercussions can be easily absorbed if China continues to guard against financial risks while pushing ahead with restructuring that focuses more on quality than quantitative growth.