World's first photovoltaic highway nears completion in Jinan
Share - WeChat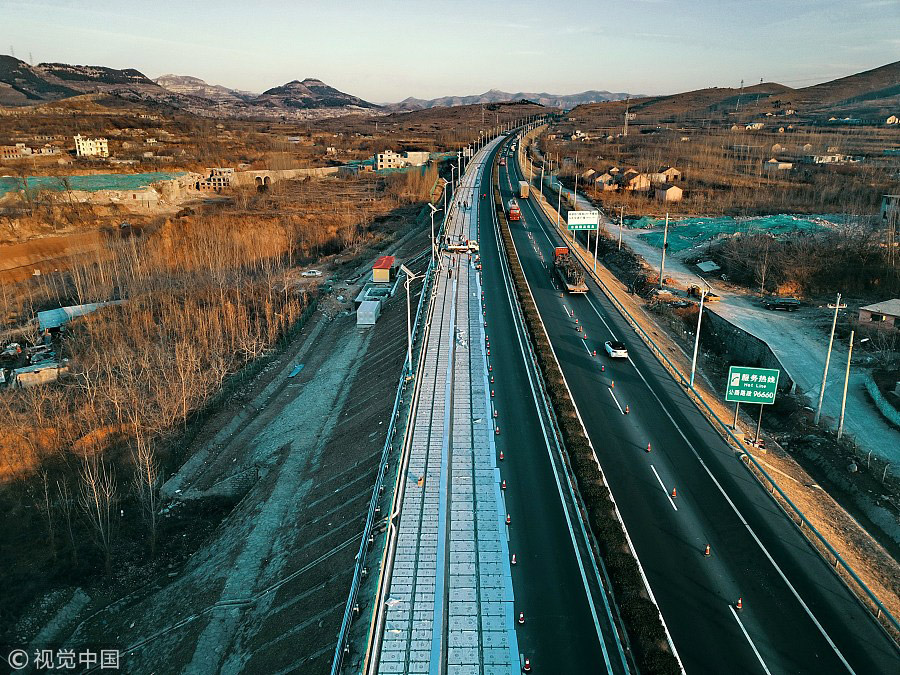 Workers are paving photovoltaic devices on a ring road in Jinan, East China's Shandong province, to build a solar system providing power for charging poles.
The 2-kilometer-long special section of Jinan's southern ring road will be the first photovoltaic highway in the world, and will be put into use by the end of Dec.
The special section will have three layers. The bottom will be an insulating layer to prevent moisture from getting to the photovoltaic devices in the middle layer, and the top will be the protection layer built by transparent concrete.