Soaring profile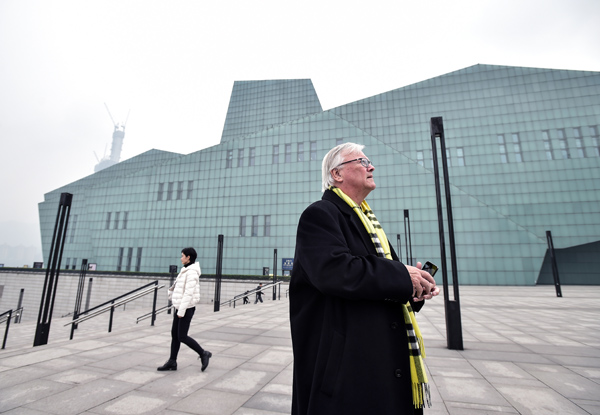 American architect Adrian Smith aims to help Chongqing create its own landmark. Tan Yingzi reports.
On a chilly, foggy afternoon in Chongqing in late November, American architect Adrian Smith stood by the Yangtze River, looking at the Nanshan Mountain across the water.
With many notable buildings credited to his design in the past five decades, what piece of architecture could he build for the Chinese city with a beautiful landscape?
"It (the project) will be an exceptional piece of art," the 73-year-old says in a hotel cafe after a brief visit to the city downtown.
"It will not relate to the past architecture in Chongqing but create a new architectural way forward."
The city is located on the upper reaches of the Yangtze, and the building project is being developed by Sunac China Holdings Ltd in the Jiangbeizui financial district that has views of the Jialing River. The real estate will be developed into offices, residential areas, hotels and retail shops.
The project will also aim to build a 470-meter-high skyscraper in the city of 30 million people that wants to show its ambition of becoming a world-class metropolis through such architecture.
Chongqing is almost as big as Austria and has long been an industrial hub, where the Yangtze River Economic Zone and, more recently, the Belt and Road Initiative have boosted economic development.
The city is poised to become a financial center in southwestern China thanks to its political and geographic significance.