Mightier than the sword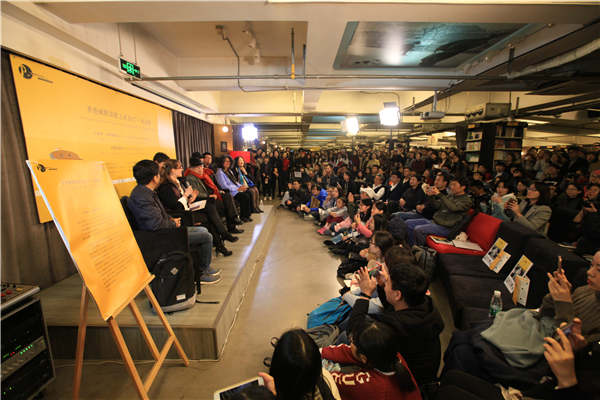 Overworked, harried by social media and dissatisfied with crass materialism, some Chinese find solace in poetry.
One morning in late November Chen Dongdong was about to step out of an elevator into the lobby of Nanjing Grand Hotel. Other passengers recognized him as a guest poet at an event at the Librairie Avant-Garde bookshop across the road from the hotel the night before.
"We agreed about what you said about that last question," one passenger said, as the others nodded approvingly.
"Originally I wanted to say the questioner was like one of the 'walking dead', to quote (the Syrian poet) Adonis, but that's too...," Chen told me when we meet in the lobby. He has a habit of omitting the last descriptive words in a sentence.
On the poetry night, audiences wrote down their questions for the guests - Adonis, Moon Chung-hee from South Korea and Gabeba Baderoon from South Africa - and what were deemed the most interesting were read aloud.
The last question was: "I'm a young Chinese born in the 1990s and trying to write poetry. Our generation has experienced neither war nor any other major upheaval. We are devoid of religious belief, and for us all that is left is the stability of our country. Frankly, this kind of stability is disastrous for writing poetry. Unless I simply want to imitate our forebears or deliberately create suffering, what else can I write about?"