Resolve to shift to clean fuel must not waver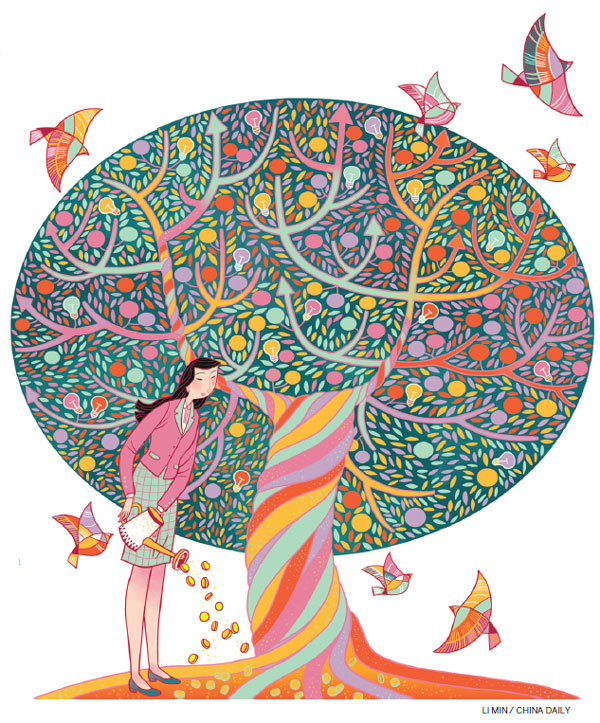 Editor's note: The government's plan to use gas, instead of coal, for public heating in North China to reduce air pollution has caused a shortage in natural gas supply in northern cities, leaving thousands of residents shivering in the winter. This has sparked a debate on the unprecedented campaign to replace coal with gas as well as on what China's future energy policies should be. Three experts share their views on the issue with China Daily's Yao Yuxin. Excerpts follow:
Gas shortage is just a short-term problem

The shift from coal to gas for heating is a natural consequence of China's graduation from a low-income to a middle-income country. The rising public call for clean air has prompted the government to expedite the pace of this shift, leading to a shortage of natural gas this winter.
But that doesn't mean the government should slow the campaign, which is aimed at better protecting the environment while transforming the economic structure. Of course, the government should control the pace of this ambitious shift to meet the change in demands, so as to not cause inconvenience to people. For example, the government should allow residents to burn coal for heating when gas is not available.
Given that gas makes up only 7 percent of the country's total fuel mix-compared with over 20 percent on average in developed countries-China is still far away from achieving the required standard gas consumption level to ensure blue skies. As such, the shift from coal is just the start of the energy reform in China.
Thanks to the oversupply of gas in the last few years, the energy enterprises were skeptical of the government's decision to raise China's gas consumption to 15 percent of the total fuel consumption in one stroke, which ended up creating the "gas crisis". But since natural gas is abundantly available in the international market, the government and energy companies can sooner than later resolve the "gas crisis" through better coordination and a mature pricing mechanism.
Lin Boqiang, head of the China Institute for Energy Policy Studies at Xiamen University