Chinese reading novels, sci-fi stories and classics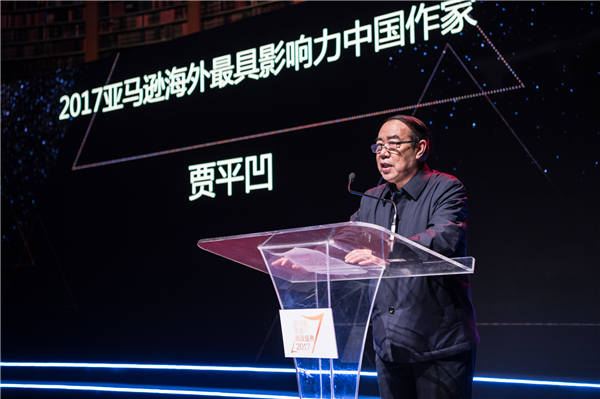 Hot issues have a considerable influence on Chinese reading choices, according to the newly released lists of bestsellers by Amazon China.
The lists, based on Amazon's reading and sales data, include best-sellers both in paperbacks and e-books on Kindle.
Japanese writer Keigo Higashino's Miracles of the Namiya General Store tops the list of best-sellers in paperbacks and is second on the paid e-books list. This is the fourth year in a row that the book is in Amazon China's top 10.Chinese writer Liu Cixin's science fiction work, The Three-Body trilogy, tops the list of paid e-books this year.
In 2015, the first volume won the Hugo Award.
Thanks to the portability of e-books, books like Liu's trilogy, Arthur Conan Doyle's The Complete Canon of Sherlock Holmes, Ken Follett's trilogy Fall of Giants, as well as Chinese classics like Dream of the Red Chamber and Romance of the Three Kingdoms, have reached more readers.
Jia Pingwa was recognized by Amazon China as "the most influential Chinese writer overseas" at an annual reading ceremony held in Beijing on Dec 15.
The English version of Jia's recent novel Happy Dream was published simultaneously online and offline by Amazon in August.
Separately, Israeli Yuval Noah Harari, the author of two best-sellers Sapiens: A Brief History of Humankind and Homo Deus: A Brief History of Tomorrow, was recognized as "the most influential foreign author in China".
Popular films and TV series have also greatly driven the sales of books. In the Name of People, the anti-corruption novel by Chinese author Zhou Meisen, performed very well after its TV adaptation hit the screen in March.