The force behind an ascending star
China's flourishing science fiction genre reflects the dynamism of the country's culture and economy
On at least one occasion five years ago the science fiction writers Liu Cixin and Han Song decided to contribute their own money to get people to take notice of their greatly ignored genre.
When the annual 2012 Chinese Nebula award presentations were held in Chengdu, science fiction was so little known that each of them donated 10,000 yuan ($1,600) to ensure that the ceremony could go ahead.
But three years later another awards ceremony in another place would be enough to give those in China who admire Liu and Han, and who love science fiction, reason to hope that no longer would it be treated as a poor cousin to mainstream literature.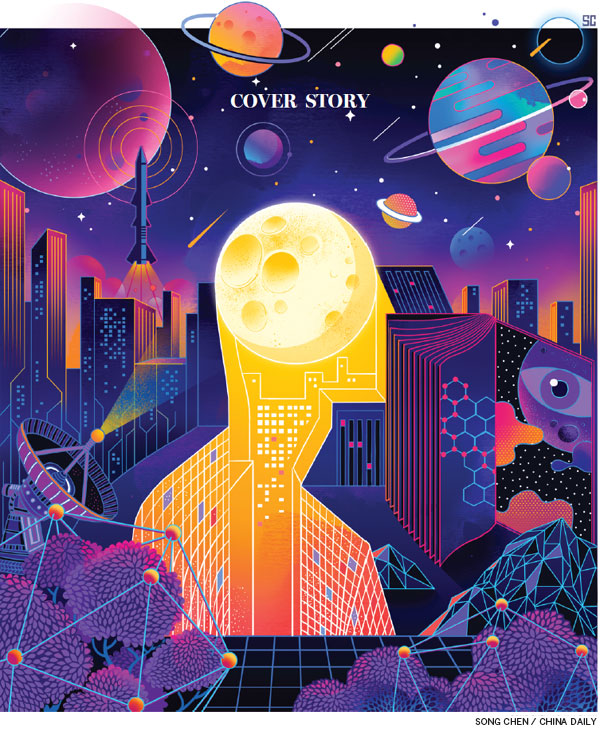 At the World Science Fiction Awards in Spokane, Washington state, Liu was announced as winner of the Hugo Award of 2015 for best novel for The Three Body Problem, and that Saturday night in August, as Ken Liu, who translated the book into English, accepted the award on the author's behalf, it became clear that Chinese science-fiction had finally arrived on the world stage.