Prepare a tiered dress for your spring and summer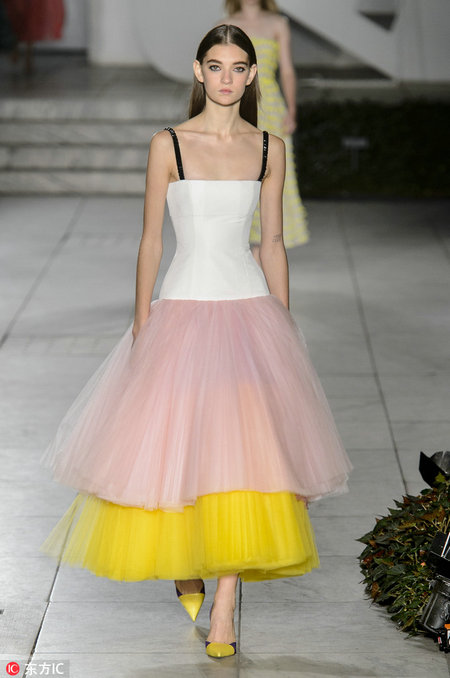 As a woman can never have too many dresses, it is a good choice to sport a tiered dress for the spring and summer in the new year.
The tiered dress has been an eye-catcher in many spring and summer fashion shows, a trend expected to continue in the coming 2018.
Some are with floral prints, another fashionable element that has appeared in 2017 and will definitely last in 2018. Some are in a series of colorful ice-cream tones, reminding people of the lovely sunny days in spring and summer.
The horizontal layers of a tiered dress often flap beautifully as the wearer moves, giving a smart touch to the whole ensemble.