Cybersecurity Law has to be amended to protect individuals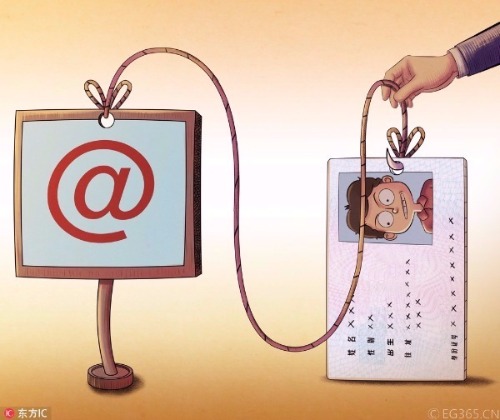 THE LAW ENFORCEMENT inspection team of the Standing Committee of the National People's Congress, China's top legislative body, has suggested amending the Cybersecurity Law to strengthen the protection of internet and information security, particularly of individuals. Beijing News commented on Tuesday:
In a report the inspection team submitted to the NPC Standing Committee, it urged the authorities to rethink the scope and method of implementing the real-name registration system, as it found that too many parties were unnecessarily requiring realname identity information.
Although embracing the real-name system is in itself hard-won progress in promoting good governance in cyberspace, the law as it stands overemphasizes the obligation of individuals to provide their personal information without specifying the responsibility of those collecting the data to guarantee the security of the information.
As a result, large amounts of personal information are generated every second, but that the information is poorly protected making it vulnerable to hackers and others able to access the information and sell it. Much personal data is sold to other companies who need the information to access potential customers.
It is an open secret that the collecting and trading of people's personal information has evolved into an underground industrial chain yielding huge profits to those involved.
It is time to amend the Cybersecurity Law, which puts individuals in a vulnerable position where they can fall prey to the personal information stealers and dealers, and expedite the making of a law on the protection of personal information, to rein in the prevailing misuse of people's personal information as soon as possible.