British PM upbeat on Brexit, but polls suggest voter unrest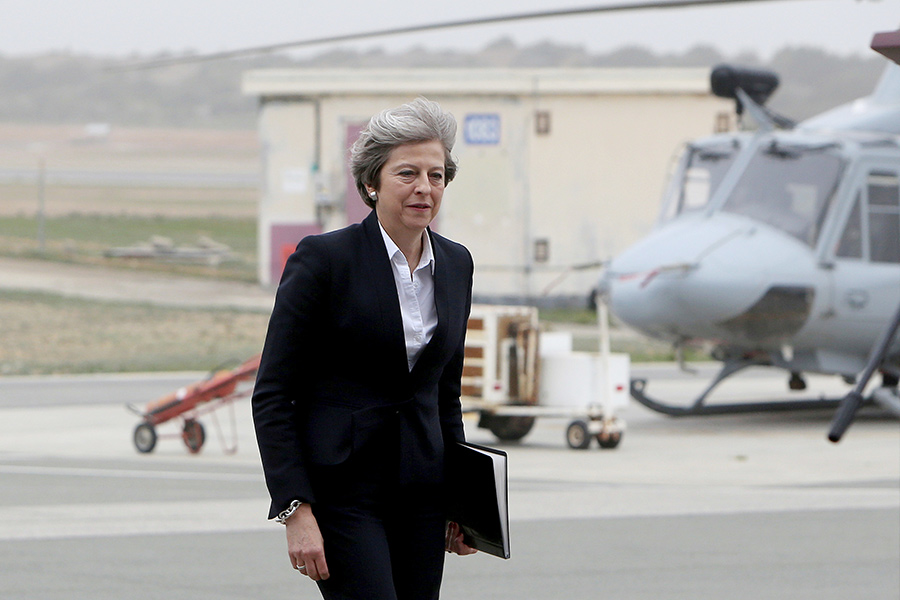 Prime Minister Theresa May vowed to continue to forge ahead with Britain's departure from the European Union in 2018 in her New Year message.
She said 2017 had been a year of progress and that she is determined to maintain that in 2018 by moving on to the vital issues of trade and security.
The first matter Britain and the EU will discuss this year is an agreement on a transition phase, in which the United Kingdom will probably continue to honor all the laws of the EU without being able to influence its decision-making.
The transition will be discussed before talks begin on a future trade relationship.
Negotiators will probably agree that Britain will leave the EU on March 29, 2019, but will continue to trade freely with the bloc and allow freedom of movement for EU nationals. Observers say Britain is in a weak position and will find it difficult to resist the EU's transition demands without delaying trade talks.
May appeared confident in her New Year message. "In January, I set out our objectives for the Brexit negotiations, and in the months since we have pursued them with steady purpose," she said.
"In March, we triggered Article 50, putting the decision of the British people into action ... Because whichever way you voted in the referendum, most people just want the government to get on and deliver a good Brexit, and that's exactly what we are doing."
May's confidence is not shared by all. An opinion poll by the Times newspaper in London found 60 percent of Britons believe the government is handling negotiations with the EU badly.
The survey also found that 40 percent thought that 2018 will be the year they are personally affected by Brexit.
Before negotiations continue, May and her government have to work out what they want Britain's future relationship with the EU to be. This crucial exercise has been delayed because there is no consensus in the government on the issue.
When a position is established, it is likely to alienate members of the Conservative Party and the electorate at large.
This will further weaken May's government, which operates without a majority in the House of Commons and relies on the votes from Northern Ireland's Democratic Unionist Party to pass legislation.