Sun, fun, flowers as 129th Rose Parade rolls in California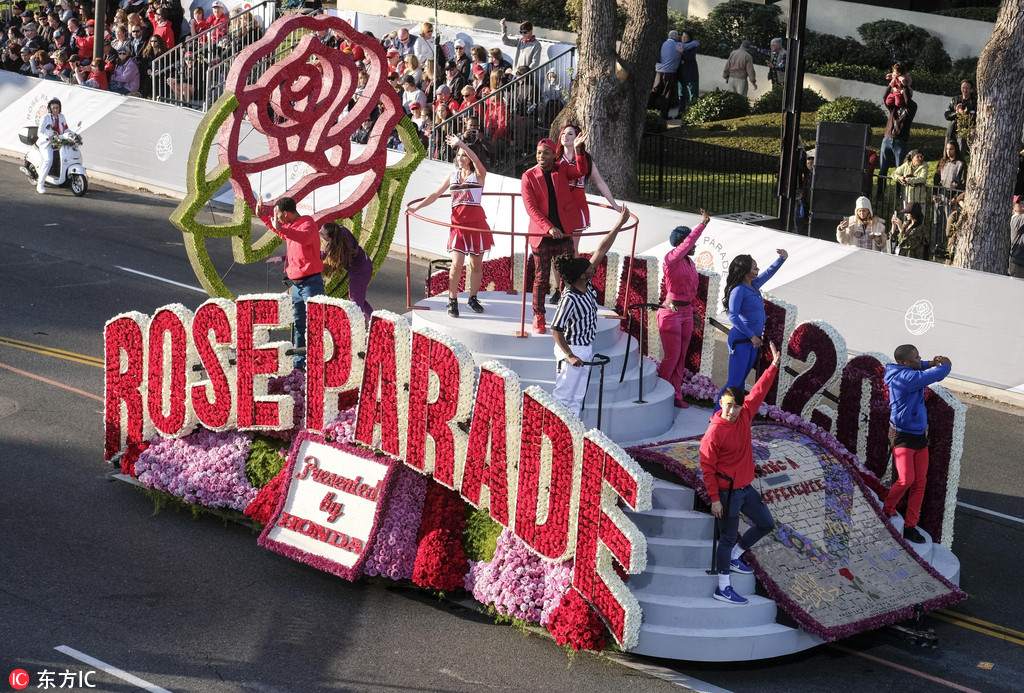 PASADENA, Calif. — Floral floats rolled under sunny skies as the Rose Parade drew thousands of revelers for Southern California's colorful New Year's Day tradition.
The 129th annual parade got started Monday in Pasadena with an announcement by the grand marshal, actor Gary Sinise, and a military flyover.
Hundreds of thousands of people lined the street to watch 39 floats decked out with countless flowers, along with show horses, marching bands and celebrities. Millions more watched on TV.
Among the floats was an award-winning entry from China Airlines featuring a scuba diver floating above fish and a coral reef. Rock and Roll Hall of Fame artists Earth Wind and Fire performed atop a red and white float recreating the Forum, the famous Los Angeles-area arena celebrating its 50th anniversary.
There were blue skies with just a few wisps of clouds and temperatures were expected to reach the 70s (about 22 degrees Celsius) after a chilly night.
It has rained only once on the Rose Parade in the past six decades — that was in 2006 — and it has never been canceled because of weather.
The theme of the 2018 parade is "Making a Difference" and Sinise was chosen to lead the proceedings because of his devotion to veteran's issues.