Internal and external factors behind the protests in Iran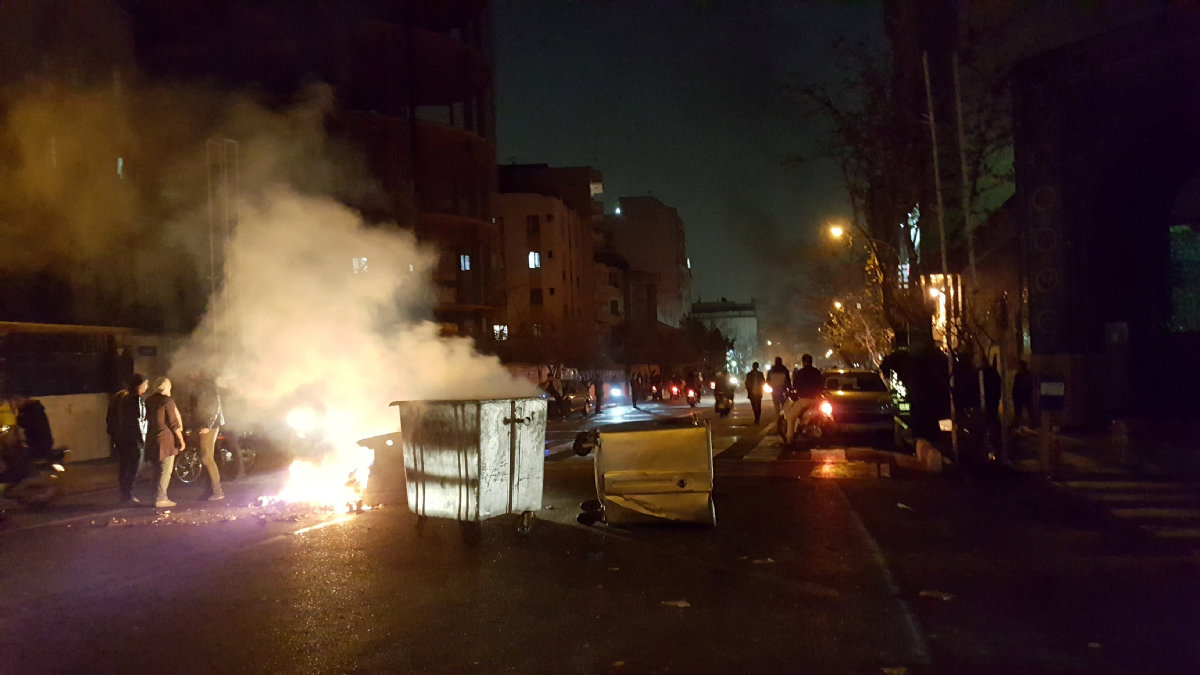 The anti-government demonstrations in Iran entered their sixth day on Tuesday, with growing attention focused on whether the government will be able to resolve the crisis and restore social stability at an early date without resorting to a violent response.
On the surface, the biggest social turmoil in Iran since 2009 has been triggered by dissatisfaction with unemployment, economic hardships and price hikes.
While President Hassan Rouhani has acknowledged there are genuine grievances, his challenge is convincing the protesters that he can meaningfully address them since there is no quick fix.
As a major OPEC oil producer and regional power, the fall in international oil prices since 2014 has dealt a heavy blow to Iran's economy, which relies heavily on its exports of oil and natural gas.
And although Iran reached a nuclear deal with world powers in 2015, the United States, instead of lifting its sanctions on Iran, has only slapped fresh sanctions on it, further worsening Iran's economic outlook.
Yet it is not only domestic problems that have come to a head, like the social unrest in other countries in the Middle East in recent years, outside forces are also believed to be playing a role in the protests in Iran.
The longtime enmity between Teheran and Washington and the deep running rivalry between Teheran and Riyadh appear to also be factors behind the demonstrations.
Supreme leader Ayatollah Ali Khamenei said on Tuesday that Iran's enemies had "united" to challenge the Islamic regime in the country, with President Rouhani singling out the US and Saudi Arabia for their interference.
Certainly, US President Donald Trump, who has taken an antagonistic stance toward Teheran since taking office, has tweeted several times in support of the protesters, saying it was "time for change".
However, the region is in enough chaos as a result of the US' military intervention in Iraq and the so-called Arab Spring uprisings it helped nurture.
Major players in the region, including the US and others from outside, should realize they too have a stake in maintaining peace and stability in Iran.