Chinese smartphone makers post higher quarterly profits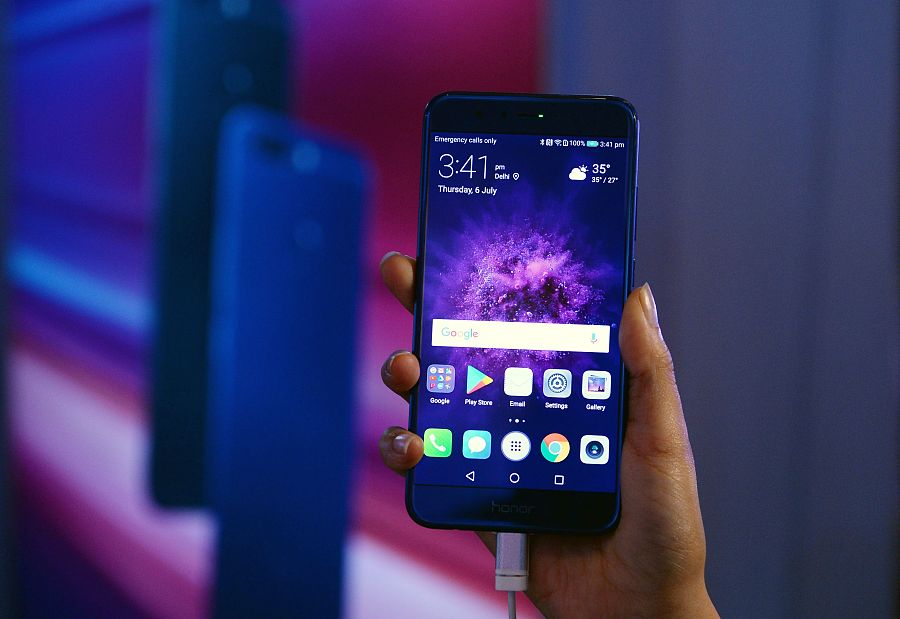 Combined profits of Chinese smartphone brands crossed $1.5 billion for the first time in a single quarter as they ratcheted up resources to make inroads into the premium segments, a new report said.
According to the latest report by Counterpoint Technology Market Research, the cumulative profits of Chinese brands crossed $1.5 billion in the third quarter of 2017, due to their efforts to streamline the supply chain and the rising mix of mid to high end smartphones in their portfolios.
Tarun Pathak, associate director at Counterpoint, said usually, most of the profits were shared by just two brands-Samsung Electronics Co and Apple Inc. However, Chinese brands have now made inroads, he said.
"In the premium segment, Chinese players like Huawei Technologies Co Ltd are positioning their flagship models just below the premium offerings from Apple and Samsung. This strategy is designed to penetrate the premium market while maximizing revenue and profit", Pathak said.
The Counterpoint report showed that Huawei witnessed the highest profit growth of 67 percent year-on-year in the third quarter of 2017. Its average smartphone price grew 6 percent year-on-year, driven by its Mate and P series. Huawei accounted for 4.9 percent of global profits by market share in the third quarter of last year.
Oppo and Vivo captured fourth and fifth spot in global handset profit share, respectively, with 4 percent and 3.1 percent, mainly driven by their performance in China.
Apple continued to command the lion's share of the mobile handset industry profits and accounted for nearly 60 percent of the market share. However, this is down from 86 percent in the same quarter of 2016, when Samsung had to gulp up a loss due to the Galaxy Note 7 debacle.
The rising profits for Chinese smartphone makers also came amid surging cost of components such as screens and chips. It highlights their resilience in the face of bigger cost pressures.
Xiang Ligang, CEO of telecoms industry website Cctime, said there is no shortcut for Chinese players to take on Apple and Samsung. They have to constantly experiment with new features while controlling costs.
"Their overseas expansion plan will have an impact on their profit margins, which they would like to mitigate by increasing the mix of mid segment devices in markets outside China," Xiang said.
The Chinese smartphone market is reaching a saturation point, which in turn has prompted companies to make ambitious overseas plans. Honor, a smartphone brand of Huawei, said it aims to increase the contribution of its overseas revenue to total revenue from 15 percent in 2017 to 50 percent by 2020.