Cold snap sweeps eastern US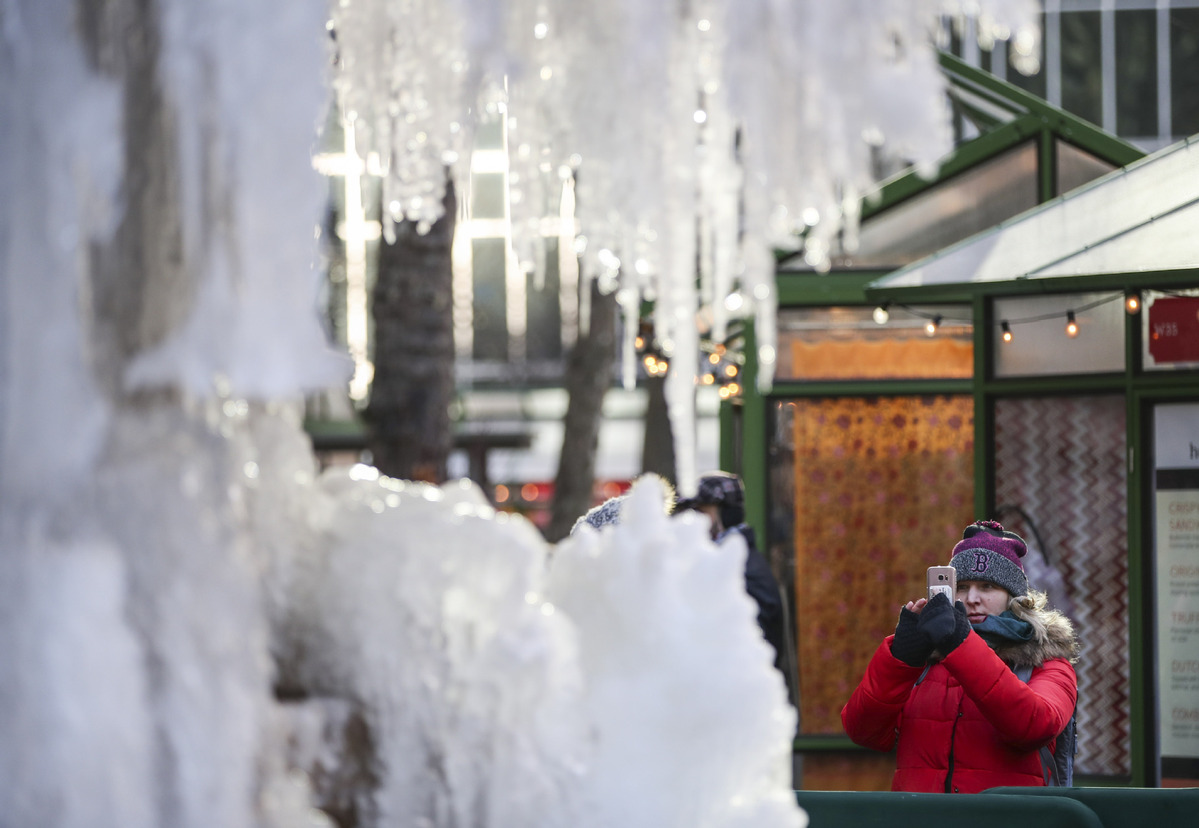 NEW YORK - People in northeast part of the United States had frigid start of the New Year as many cities saw record low temperature in years on Tuesday.
In New York State, temperature of Glens Falls fell to as low as minus 31 degrees Celsius, according to National Weather Service (NWS). Thick mist and bone-chilling freeze have turned parts of the famous Niagara Fall into ice.
New York City's Bryant Park has attracted travelers for its frozen fountain. The Mayor's Office said on Twitter that there is a chance of snow this week in the city, and reminded residents to keep an eye on the weather reports and stay warm.
The NWS predicted a high of minus 10 degrees Celsius on Friday and minus 11 degrees Celsius on Saturday in New York City. The low temperatures will be minus 15 degrees Celsius on Friday night and minus 14 degrees Celsius on Saturday night.
According to NWS's latest estimate, snow will develop over parts of the Southern and Northern Mid-Atlantic Coast from Wednesday evening to Thursday. Four to 6 inches of snow are expected to fall in the city of Boston in Massachusetts State.