23 injured in New York city fire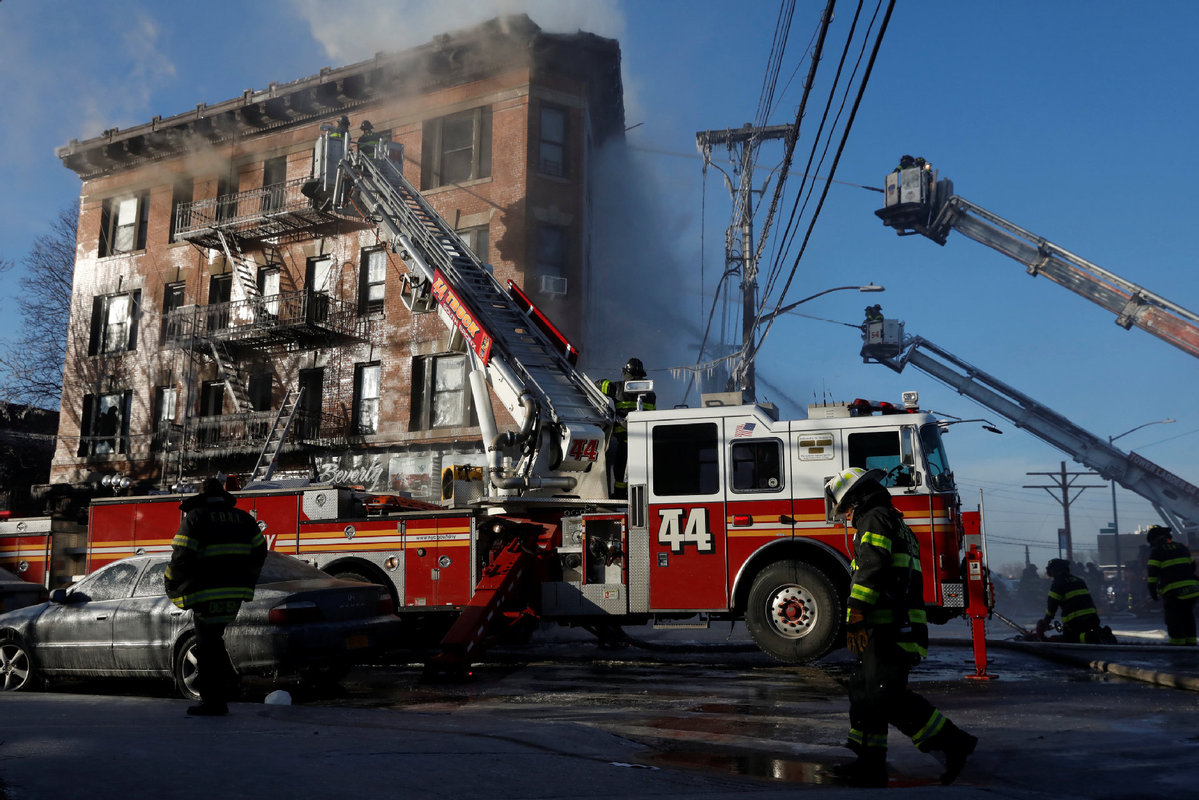 NEW YORK - At least 23 people were injured in a fire that broke out in a building in the Bronx, New York city, on Tuesday, just days after a deadly fire killed 12 people in the same borough.
The fire happened in a three-floor building at 1547 Commonwealth Avenue early Tuesday morning, and more than 200 firefighters were dispatched to operate on the scene, according to the New York City Fire Department.
The department said there were 22 non-life-threatening injuries reported to civilians and one injury to a firefighter.
The cause of the fire is not immediately known.
Last Thursday, a fire at a residential building near Bronx Zoo killed 12 people. New York City Mayor Bill de Blasio called it the worst fire tragedy the city has seen in a quarter century.