New museum to bring to life Emperor Qin's chariot and horses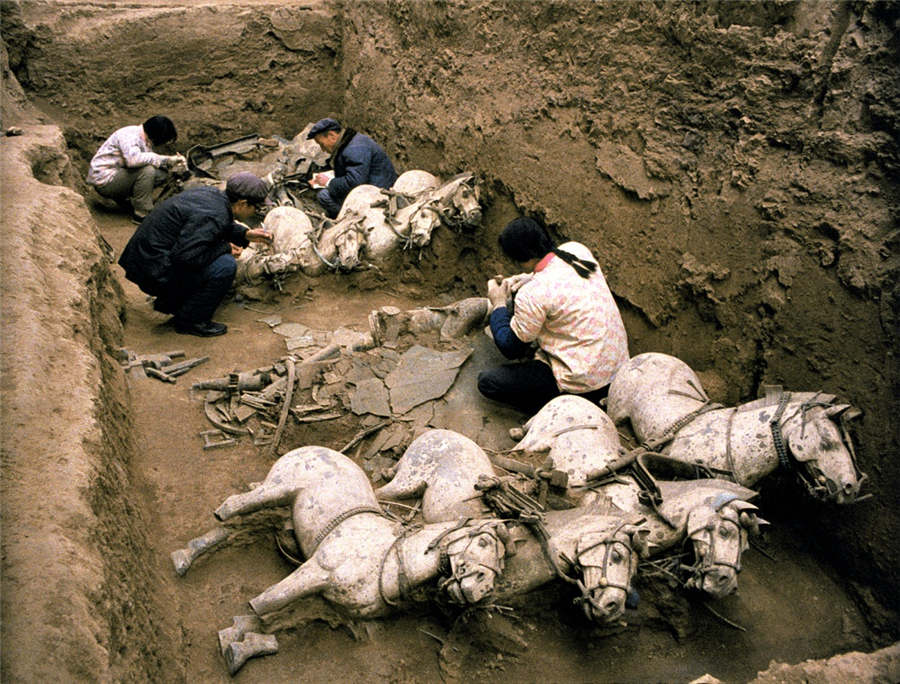 Covering an area of 8,000 square meters, the new museum will showcase the latest achievements of preservation and restoration as well as current archaeological research.
"We receive around six million tourists every year while providing no more than a display of the bronze chariots and horses," said Yang Yanling, deputy director of the Emperor Qinshihuang's Mausoleum Site Park.
The new museum will help the viewers to have a better understanding on the great archaeological find by offering VR experiences and giving a detailed introduction to the relics' craftsmanship and bronze components, together with repair methods used with them, according to Yang.