Hatch to step down, Romney; could run for seat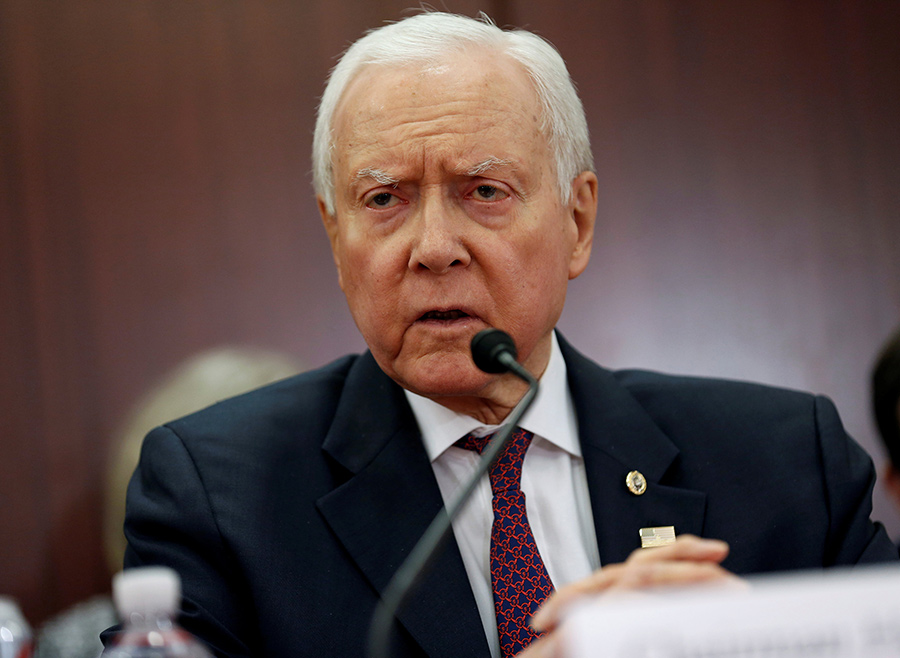 US Republican Senator Orrin Hatch said on Tuesday he will not seek re-election in November, opening the door to a potential Senate bid by Mitt Romney, the 2012 Republican presidential candidate and one of the party's harshest critics of US President Donald Trump.
"Every good fighter knows when to hang up the gloves. And for me, that time is soon approaching," Hatch said in a video posted on Twitter. "That's why after much prayer and discussion with family and friends, I've decided to retire at the end of this term."
Hatch, 83, of Utah, is the most senior Republican in the US Senate, having first been elected in 1976. He is chairman of the tax-writing Senate Finance Committee. Trump has credited him with helping shepherd a massive tax overhaul through Congress last month.
Also on Tuesday, US Senator Al Franken of Minnesota officially resigned from the Senate. The announcement came nearly a month after the Democrat announced his plans to leave Congress after sexual misconduct allegations that began in November.
Hatch steps down amid speculation that Romney, the former Massachusetts governor who ran against Democratic President Barack Obama in 2012, would run for his Senate seat. Romney, who is a Mormon, has close ties to Utah, a state with a majority-Mormon population.
In a statement on Twitter, Romney praised Hatch for his service but he did not say if he would enter the race.
A close Romney adviser, speaking on condition of anonymity, said Hatch's decision increased the odds that Romney would consider jumping in, saying that Romney would likely decide relatively soon whether to seek the Senate seat in the Republican-leaning state.
If he does decide to mount a campaign, Romney, who gained national prominence as head of the 2002 Salt Lake City Olympics, would be the front-runner, said Republican strategist Joe Brettell.
"Romney's name ID, fund-raising network and business acumen will immediately vault him to the top of the Senate GOP list," Brettell said. "The question is whether he can happily weather a body currently known more for partisan rancor than the Mr. Fixit role he's played all his life."
Trump said last month he wanted Hatch to run for another six-year Senate term in 2018, in a slap at Romney, who was one of Trump's harshest Republican critics during the 2016 presidential campaign.
"The president, certainly, has the greatest and deepest amount of respect for Senator Hatch and his over four decades of experience in the Senate," White House spokeswoman Sarah Sanders told reporters on Tuesday. "The president certainly praises his service and is very sad to see Senator Hatch leave."
In Minnesota, Franken's departure set the stage for current Lieutenant Governor Tina Smith to be sworn in on Wednesday to take over his seat.
Minnesota Governor Mark Dayton picked his second-in-command last month to replace Franken. Smith is also a Democrat and plans to run for the seat in a special election in November.
Franken joined the Senate in 2009 after winning a months-long recount.
Reuters - AP