Plus-size models earn big bucks on Taobao
Share - WeChat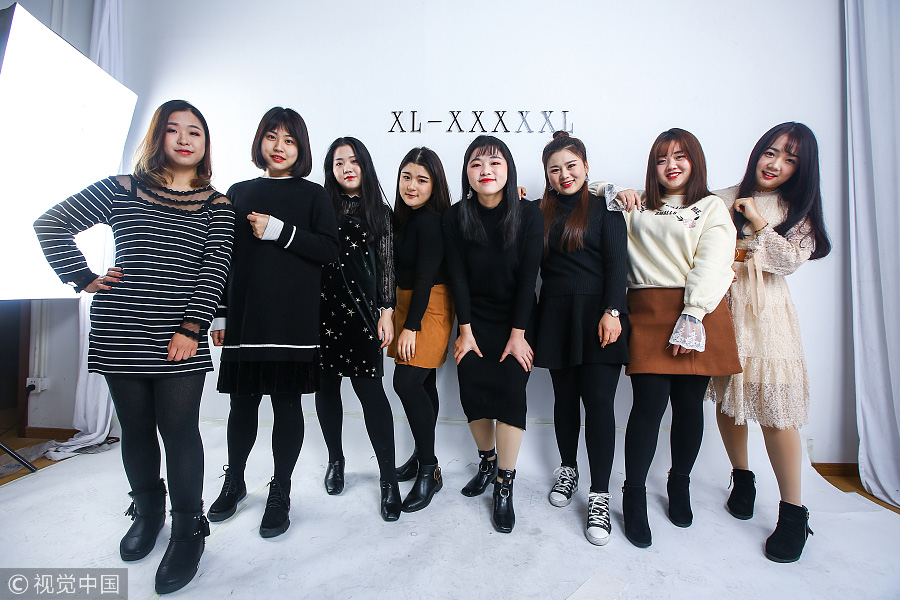 "Weighing more than 70 kilograms, standing more than 1.65 meters tall, under the age of 25, full-figured, curvy and telegenic, you have a great chance to become a plus-size model," Huang Fei, a Chinese plus-size model agent, told Guangzhou Daily.
Plus-size models are in increasing demand in China amid a boom in the country's online shopping, according to Guangzhou Daily.
In Hangzhou, capital of East China's Zhejiang province, Guo Zhenxing, a 32-year-old Taobao shop owner who sells plus-size clothes, has successively hired nine plus-size models to display clothes for his shop since last March.
Guo's online shop earned an annual turnover of about 100 million yuan ($15.4 million) last year, but he feels the market has more potential.
"The number of full-figured women is increasing as the standard of living improves. The market of plus-size is massive," Guo said.
According to Huang, the hourly wage for top plus-size models can be as high as 2,000 yuan and the most popular plus-size model in Guangzhou, Guangdong province, can earn 10,000 to 20,000 yuan a day.
"For the general plus-size models, they can make more than 10,000 yuan a month," Huang said.