Winter Olympics a peninsula turning point?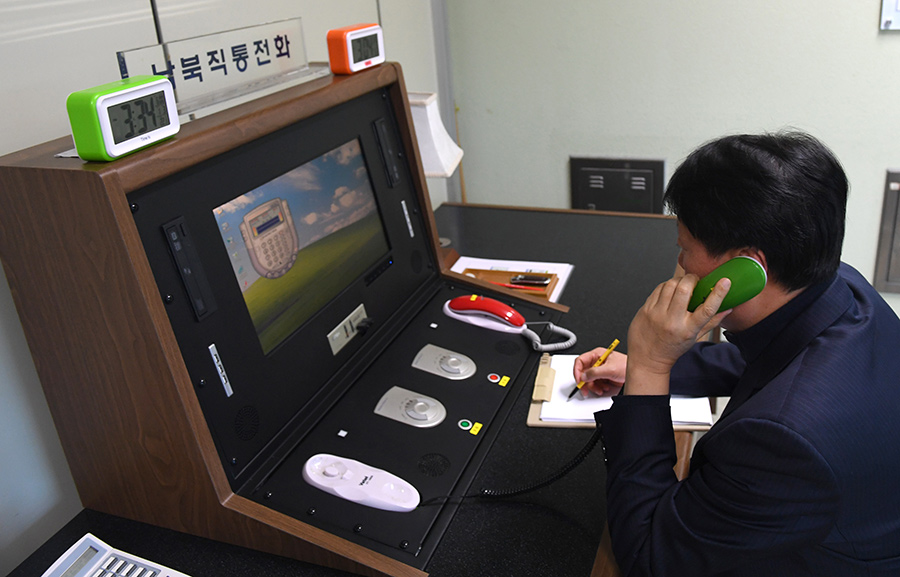 That the Democratic People's Republic of Korea may send a delegation to take part in the Winter Olympics in the Republic of Korea next month, and the two sides are preparing for talks on Tuesday represents a widely hoped for thawing of the deadlock on the peninsula. Beijing News commented on Sunday:

The situation on the Korean Peninsula has taken a turn for the better after DPRK leader Kim Jung-on said on Jan 1 the DPRK may send a delegation to the winter sports event being hosted by the Republic of Korea, which has resulted in the two sides agreeing to talks that will be staged on Tuesday.
Although Pyongyang has not disclosed the list of those who will attend the talks, Seoul has decided to send a five-person ministerial-level delegation, showing it is attaching great importance to the meeting.
It seems to be a common wish of the two neighbors, at least for now, that the Winter Olympics provides them with a window of opportunity to explore a diplomatic breakthrough.
But a diplomatic breakthrough will not be easy to come by if Pyongyang and Seoul cannot secure common ground on the issue of the DPRK's nuclear/missile program. And it is crystal clear to both that their stands on this key issue will not change just because of the Winter Olympics.
The ROK is committed to denuclearizing the peninsula through negotiations. But Pyongyang seemingly only intends to alleviate the tensions that have been rapidly escalating.
Nevertheless, the Pyeongchang Winter Olympics does provide a platform for the two sides to seek consensus. But to make it a real turning point, instead of a makeshift one, they must adjust their objectives and expectations according to practical needs in their interactions afterwards.