Foreign countries have to adapt to China's ban on solid waste imports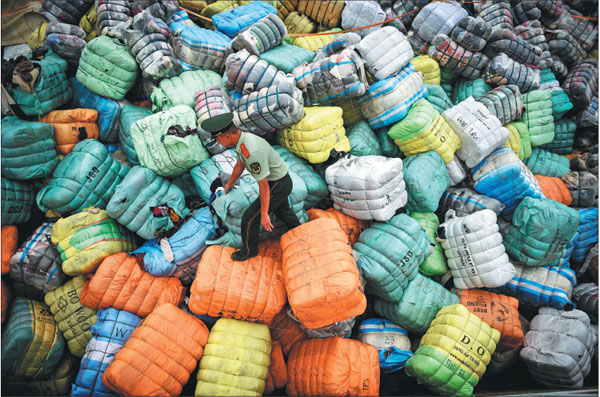 China has banned the imports of 24 kinds of solid waste. Although the Chinese government disclosed the decision about half a year in advance, some garbage collection and recycling enterprises in developed countries have not prepared for the ban. Beijing Youth Daily commented on Sunday:
China is right to ban the imports of waste so as to protect its environment and public health.
For many years, China has been the largest importer of waste in the world. And it is undeniable that some of the materials in this waste do have value as they are transformable into "treasure", meaning both profits and employment. But at the same time, driven by interests, there has been poor supervision over the industry and its negative impacts have become increasingly prominent as some irresponsible enterprises have seriously damaged the environment.
That the ban on foreign waste has won wide acclaim from the whole of society, speaks volumes about its necessity.
China has vowed to stop importing other kinds of solid waste that can be replaced by domestic resources in the industries in which they are used by the end of next year.
While a comprehensive ban means the profitable garbage classification and recycling industry will be phased out soon, this is a must for China's economic restructuring and people's wellbeing.
Meanwhile, Western countries that were exporting their solid waste to China need to adapt to the change stemming from the rise of environmental consciousness in the largest developing country. They will need to find new destinations for the waste they produce as soon as possible.
But few countries have such a complete and huge industrial base as China's able to digest the waste produced by the developed countries. So it will not be easy for them to find new countries to accept their waste.
China's saying no to foreign waste should force the developed countries dispose of the waste they produce themselves.
Hazardous waste is the last thing that should circulate around the world.