National awards now encourage dedication to the scientific spirit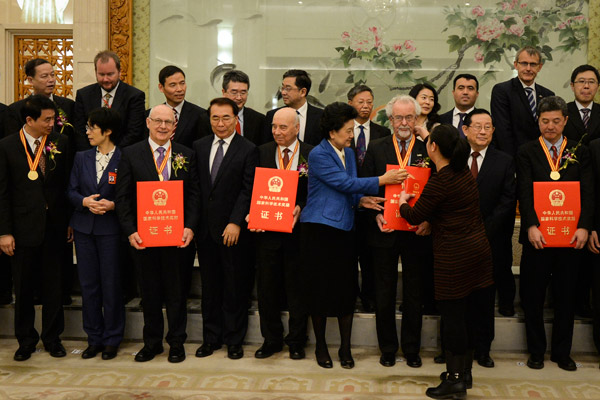 TWO CHINESE SCIENTISTS, explosives expert Wang Zeshan and virologist Hou Yunde, won China's top science award on Monday for their outstanding contributions to scientific and technological innovation. In all, 271 projects and nine scientists were honored with national prizes at the ceremony, the first of its kind after China initiated reform of its science and technology awards system in May. Beijing News commented on Tuesday:
It is noteworthy that the total number of the awards this year dropped by 21 percent compared with five years ago. This is a positive change. Reform of the award evaluation process was necessary, as some previous winners were actually unworthy of their awards, because their research lacked both theoretical breakthroughs and practical application.
Meanwhile, some valuable research fruits, such as the discovery of artemisinin, a breakthrough in the treatment of malaria that won pharmaceutical chemist Tu Youyou China's first Nobel Prize in medicine in 2015, were not even considered for the awards.
The downsizing of the number of awards sends a clear message to the science and technology circles that only the most valuable discoveries, breakthroughs and contributions deserve to be honored with national awards, and the assessment and evaluation procedure, which now pays more attention to expert recommendations, information disclosure and third-party supervision than before, will be more balanced, transparent and reasonable, so as to avoid missing the most capable candidates.
To be nominated for an award, the researchers must attach more significance to improving the quality of their work, which may require a lifelong commitment. And the purpose of research is always to make new discoveries and breakthroughs, not winning awards.
Both Wang Zeshan and Hou Yunde have dedicated all their lives to their scientific pursuits, setting good examples for the their peers.