'Last Jedi' eclipsed by hit local comedy at China box office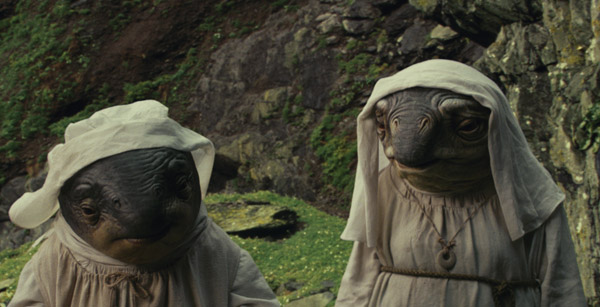 Besides, the 152-minute epic that introduces a new generation of the Skywalker clan to Star Wars fans also managed to polarize opinion on most Chinese review sites.
Despite being widely praised for presenting a visual feast that blends epic wars with novelty creatures, its parallel storylines-which plot the scavenger-turned-hero Rey's search for guidance from galactic legend Luke Skywalker while depicting the unfolding conflict between the Resistance and the First Order-failed to please a section of Chinese moviegoers.
The top-rated comment on Chinese film review website Douban, marked as "useful" by nearly 1,200 netizens, suggested that the villainous First Order appeared too weak to take on the rival Resistance.
But just like their Western counterparts-up to 90 percent of Rotten Tomatoes critics ranked the storyline as "fresh"-the majority of Chinese critics gave the thumbs-up to Rian Johnson's directorial leadership.
"With so many plot twists, The Last Jedi demonstrates the director's ambition to tell an unusual Star Wars story that shakes off Hollywood cliches. It delves into more complicated, in-depth themes about unpredictable destinies," says Jiang Yong, a Beijing-based film critic.