'Last Jedi' eclipsed by hit local comedy at China box office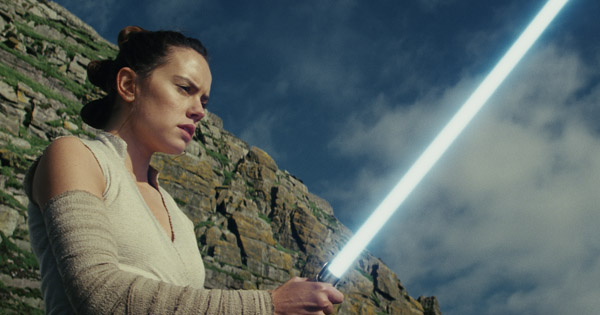 The first Star Wars film was released in 1977 and since then it has become a cultural icon for many generations of moviegoers in North America and around the world.
But the franchise was not introduced to Chinese audiences until 1999, which may partly explain why domestic moviegoers lack the enthusiasm for the franchise that's seen in North America.
Wang Fan, editor of the Star Wars comic books published in Chinese by Beijing World Publishing Corp under license from Disney, says most of their titles have been reprinted.
"Respectively, more than 10,000 copies of each title have been sold. The majority of readers are middle-aged men who became fascinated with Star Wars movies after watching video tapes of them in the 1980s," she says.
"But unlike most Hollywood superhero movies, fans of Star Wars in China remain something of a minority. Comic books about Marvel or DC superheroes have been better received in the Chinese market, as the stories are comparatively easier to understand and Chinese youngsters find them more entertaining," adds Wang.
A report from box-office tracker and industry research group Maoyan shows that Chinese film fans born between 1985 and 1995 make up the majority of theatergoers, making this segment the most targeted by filmmakers.
So, will the force ever be able to propel a Star Wars franchise to the top slot in the world's second-largest film market? While there is certainly a sizable domestic fan base, it seems unlikely that the sci-fi saga will ever enjoy the same cult status in China as it does in the United States.