International celebrations for New Year taking shape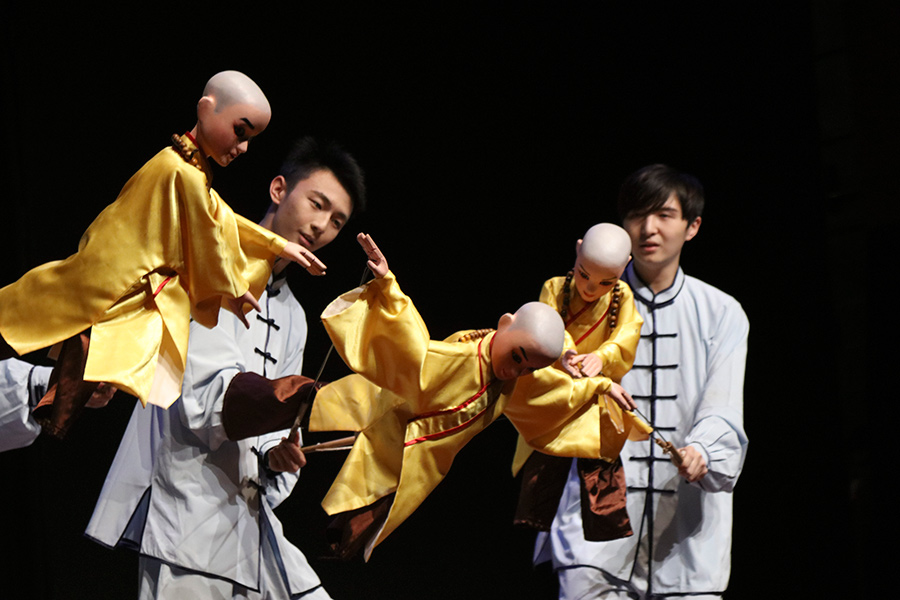 London will see 700,000 people attend colorful parade on Feb 18
London will host some of the largest Chinese New Year celebrations outside Asia as millions of people around the world mark the start of the Year of the Dog.
This year, the Lunar New Year falls on Feb 16. The United Kingdom capital's main celebrations will take place on Feb 18 when an expected 700,000 people will be entertained by a colorful parade featuring Chinese music, floats, dancing and acrobatics, in addition to dragon and lion dances.
Celebrations will continue with stage performances in Trafalgar Square that will include traditional Chinese dancing and music, as well as contemporary hip-hop acts and a lineup of artists from China.
For foodies, there will be a chance to sample food from the traditional Chinese New Year menu sold from pop-up stalls in Chinatown, where there will also be cultural activities, craft stalls and more lion dancing.
A pyrotechnic display will light up Trafalgar Square to round off the day's events.
Andy Leung, creative director for the event's final performances, said: "For the finale at Trafalgar Square, there will be a diverse performance, from pop, rock, rap, to dance featuring British, British-Chinese and artists from China and there is also a surprise guest DJ."
In Manchester, in Northwest England, a city that has one of the oldest and largest Chinese communities in the UK, there will be a dragon parade, along with traditional lion dancing, martial arts displays and a funfair before a firework display lights up the night sky.
Over on the Isle of Wight, an island off the south coast of England, there will be a fusion of sound, vibrant colors and illuminations at Spirit of the Orient, a woodland festival that offers Chinese cuisine, entertainment and lantern parades.
Music lovers can enjoy the sounds of Chinese New Year in Scotland's capital, Edinburgh, during the city's official Chinese New Year concert. The event will bring a variety of performers to the city, including traditional musicians from China and Western classical performers such as the Edinburgh Symphony Orchestra.