Improved Party ecosystem strengthens cage for power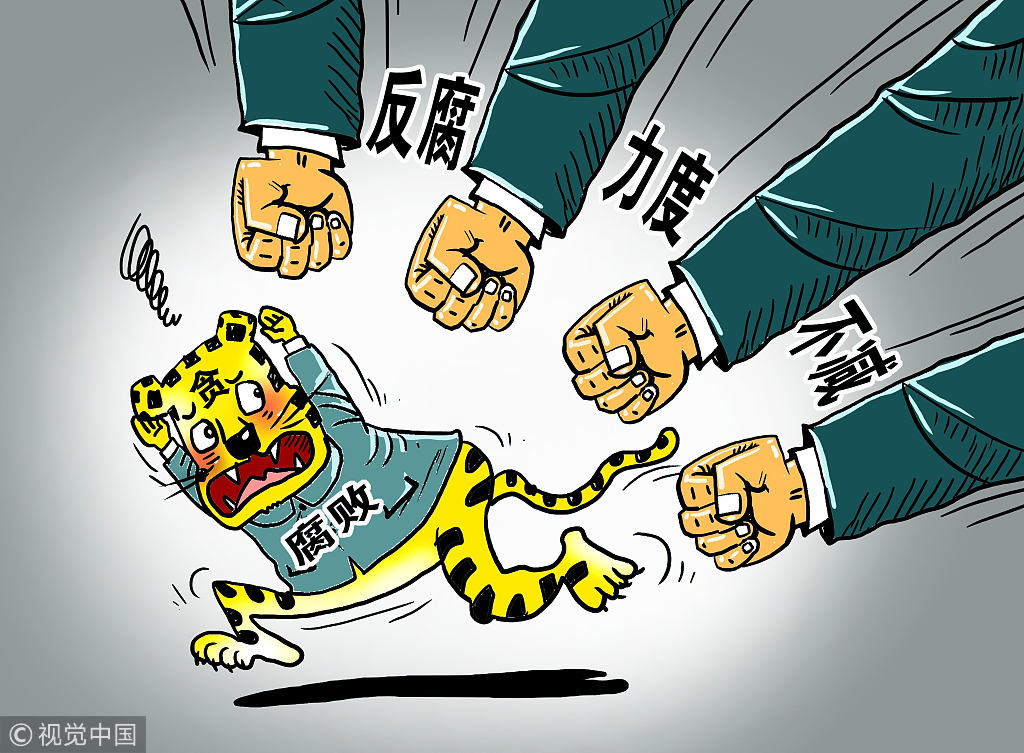 The world may be full of uncertainties, but there is one thing of which we can be certain: There will be no letup on the central leadership's resolve to ensure no place is out of bounds, no ground left unturned, and no tolerance shown in the fight against corruption.
That five ministerial-level officials have been placed under investigation for abuse of power in the two months since the conclusion of the 19th National Congress of the Communist Party of China on Oct 24, 2017, underlies the importance the top leadership attaches to this fight.
And in his speech at the opening of the second plenary session of the 19th Central Commission for Discipline Inspection on Thursday, General Secretary Xi Jinping made clear the anti-graft campaign will further intensify to consolidate the ruling Party and its governing capability.
Calling for greater efforts to "fundamentally improve the political ecosystem of the Party", Xi again stressed that as socialism with Chinese characteristics has entered a new era, the Party must establish a new look and make new accomplishments if it is to strengthen the public's trust in its governance capabilities.
If corruption persists, it will sap the Party's vitality and undermine its bond with the people.
Thus, the Party will continue to tighten its discipline and rules to ensure that political responsibility for governance over its members is fulfilled at each level of the Party organization, not just over the majority but also the key minority, with accountability commensurate with responsibilities.
And since the question of who inspects the discipline inspectors has become prominent as the anti-graft campaign has been enforced, the supervision committees that were established on a trial basis in some provinces in late 2016, are due to be set up in more localities, so as to strengthen the supervision over the supervision mechanism.
With the experience the CCDI has accumulated in its work, along with the Party leadership's resolve to improve its ecostystem, we have enough reason to believe that it will be able to rid itself of the virus of corruption that has been threatening its health.