Unusual but true: Whale saves woman from tiger shark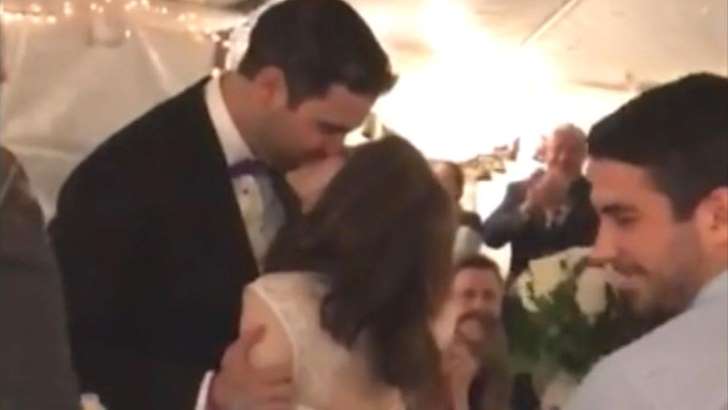 Man proposes and marries on same day
It was the biggest surprise of this woman's life when her boyfriend got down on one knee to propose — about 90 minutes before she walked down the aisle to be his wife.
It all started when Nicole Carfagna, of New York, saw a commotion in her home last month as she pulled up with her boyfriend, Danny Rios.
With their favorite Coldplay song playing in the background, Rios got down on one knee and popped the question. Her answer was a resounding "yes."
"I was like, 'If you want, your mother and I picked out a dress; my suit's hanging there. We can get married tonight,'" he recalled.
Again, she said yes.
For six years, she's suffered from lupus, a chronic autoimmune disease and believes she would have "probably been sick the entire time" during the stressful planning of the wedding.
With the help of both families, he planned the entire night down to the last detail.
Within 90 minutes of the engagement, everyone got ready and the wedding took place.