Measures to ease capital congestion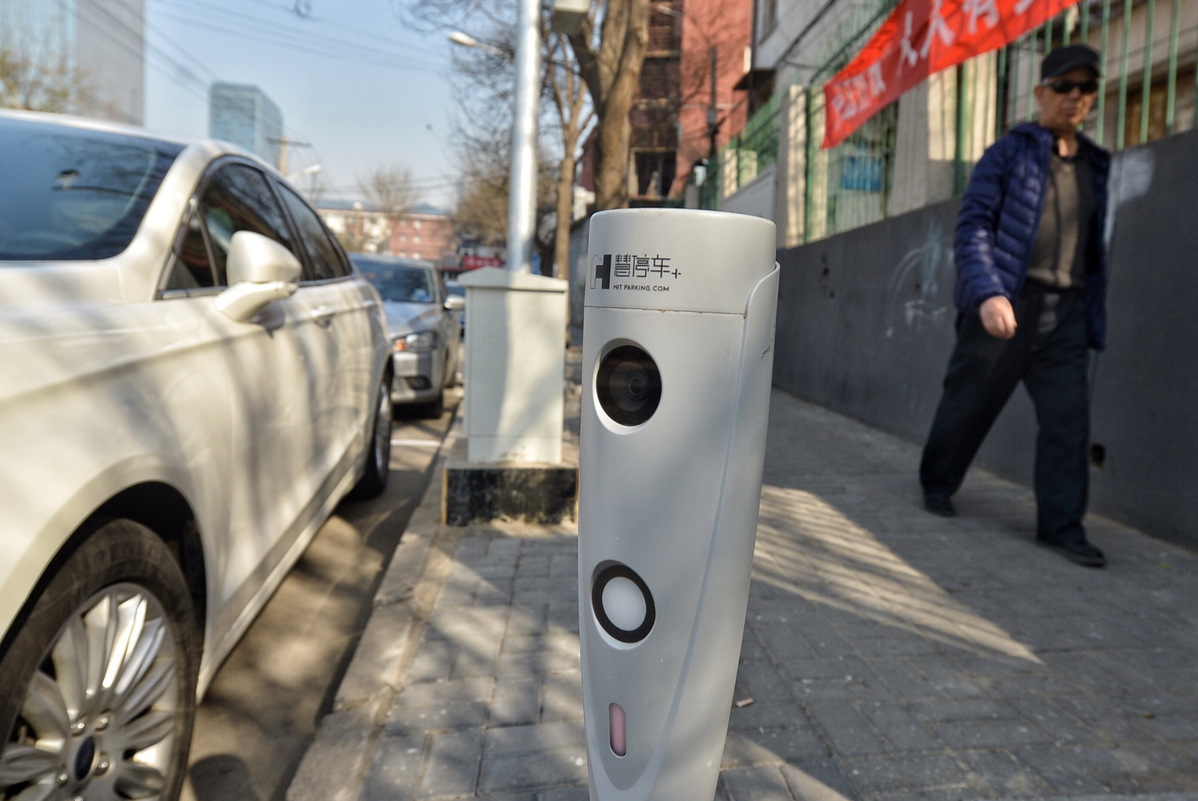 Beijing will introduce more measures to deal with parking difficulties and traffic congestion this year, with the aim to improve satisfaction in the public transportation system.
The capital plans to finish a program to install automated meters for roadside parking by the end of 2019, Rong Jun, spokesman for the Beijing Transport Commission, said on Thursday.
He said the government has already placed meters at 4,086 spots in six districts as well as along 37 roads in Tongzhou district, the capital's subcenter.
"Those meters are already in operation," he said. "The system not only can collect parking fees, but also monitor the parking condition and analyze the data for better service."
Beijing had 3.82 million parking spots by the end of 2016, of which 2.19 million were for residential use. The commission said the city needs another 1.29 million spaces to meet demand.
"The data were collected through a comprehensive survey, which will be used to provide better parking services for the public," Rong said.
The authority has been exploring new investment methods for public parking lots.
On July 31, the capital's biggest parking lot - with 2,679 spots - opened in the Wukesong area in western Beijing with funding from the city government.
Beijing Static Traffic Investment and Operation Co was founded on Nov 5 with plans to build an investment platform to solve parking problems.
Dong Jing, a city resident, regularly travels to the China-Japan Friendship Hospital to collect prescription medicine. Located within the Fourth Ring Road, the hospital's gate is often crowded with cars, she said.
"The road was often blocked for more than 20 minutes. Happily, the congestion eased a lot after the hospital built a four-story parking garage with 520 spots," Dong said.
Beijing plans to build more garages to make better use of the space and add more spots for car parks.
Regarding other congestion issues, Rong said the chaos brought by shared bicycles will be dealt with through regulations, while efforts will continue to improve Beijing's public transportation infrastructure to encourage "green" travel.
On Thursday, the transport commission said the traffic index in 2017 was 5.6, indicating mild congestion. It was the same in 2016.
dujuan@chinadaily.com.cn
Today's Top News
Editor's picks
Most Viewed