At least 600 individuals arrested in night clashes in Tunisia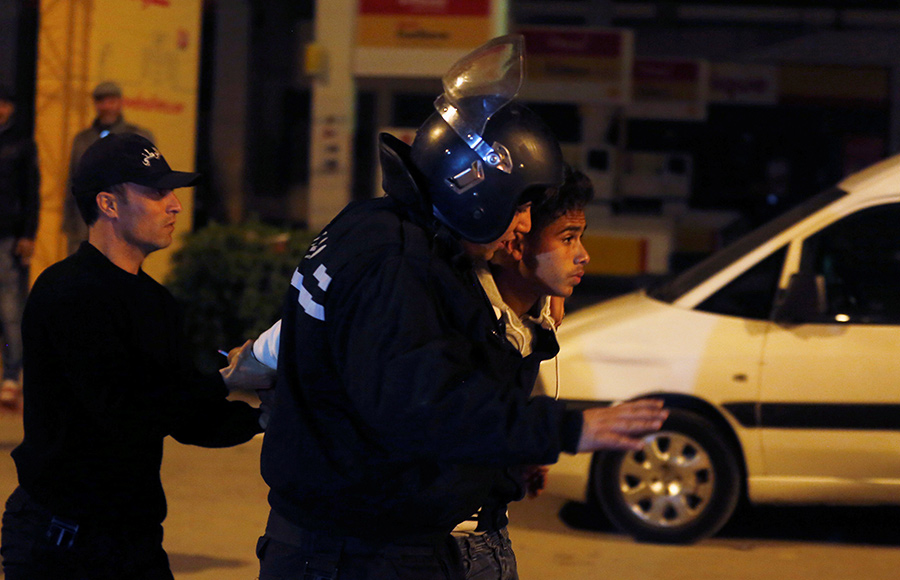 TUNIS -- At least 600 individuals have been arrested during the clashes between protesters and law enforcement officers since Monday night in Tunisia, the source from Tunisia Ministry of Interior Thursday.
The clashes took place in a dozen provinces in Tunisia. Some young demonstrators tried to break into sovereign institutions such as a court in Siliana province in northwest Tunisia, before targeting law enforcement officers with Molotov cocktails.
In Kasserine province, a witnesses told Xinhua on Thursday after their district in Thala city was burned, security forces withdrew and soldiers of the army took control of the place.
Towards the southeast of the country, the island of Djerba, known as home to the Jewish Ghriba Synagogue, also recorded clashes.
On the night of Wednesday to Thursday, a Jewish school was attacked by young protesters wearing hoods. A witness said the rapid intervention of the police managed to avoid deterioration of the situation.
The wave of protest against the high cost of living, the deterioration of purchasing power, as well as certain austerity provisions included in the new finance law which contains tax increases, price increases for certain products, comes a few days before the celebration of seven years after the fall of the Ben Ali regime on Jan 14, 2011.