Experiencing Southern China's stunning landscapes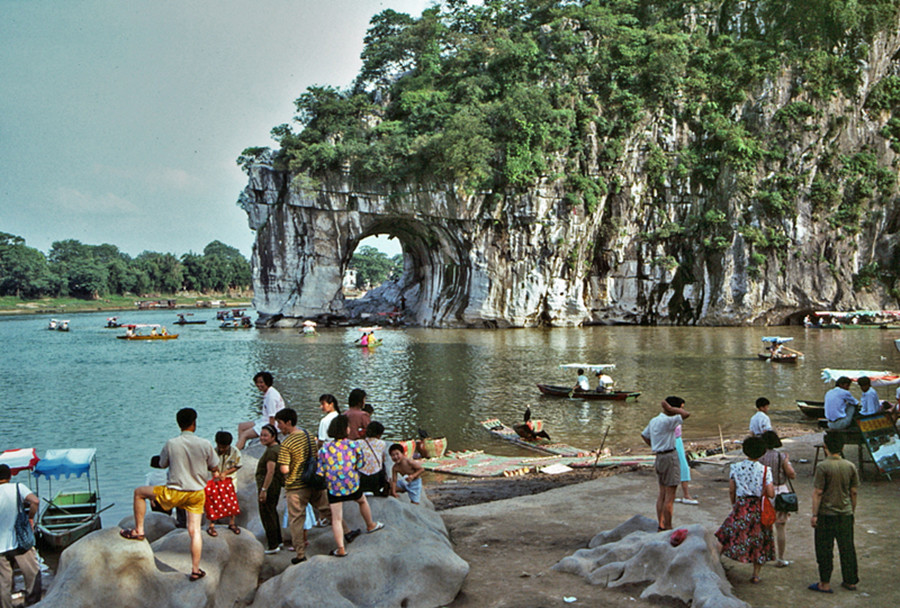 The dramatic sandstone hills of Danxia came into view just 45 km from Shaoguan, in a setting reminding me of the mesas of New Mexico in the US. I was transfixed by the sheer physical and human beauty.
China's 290-sq-km red stone park with a name that means "the red rays of the sun" in Chinese, Danxia Mountain became a National Scenic Spot in 1988, a UNESCO Global Geopark in 2004 and a World Heritage Site in 2010. Its multilayered sedimentary rocks were formed 140 to 165 million years ago in a geological basin by a process known as fluvial deposition. The area's warm, humid and often wet climate enhanced oxidation within the rocks, transforming the sediment colors to red. The area was later geologically uplifted before being undercut by water resulting in rock falls, creating its contemporary dramatic landscape – a series of outcroppings and unusual rock formations surrounded by precipitous cliffs. Physically, the Danxia Mountain locality features rocks of several geological eras and is described as being in a mature stage of landform development. Deposition, uplift, weathering and erosion are taking place at same time. Although the area is still rising by 1 meter per 10,000 years, it has also been worn down by flowing water.