Experiencing Southern China's stunning landscapes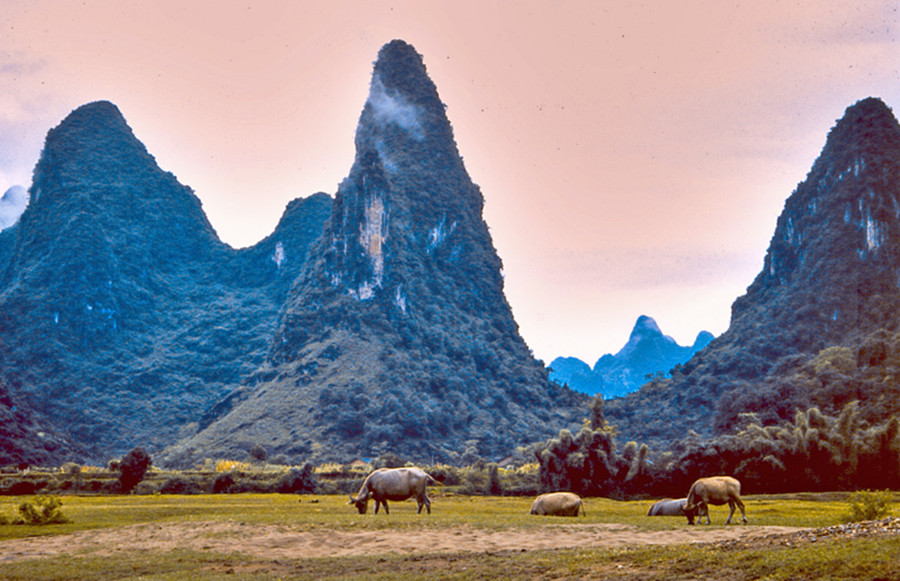 From the park entrance, I walked along to the tranquil Jinjiang River, where wooden fishing boats lay beside bamboo rafts and a small floating restaurant. A wooden plank suspension bridge carried me gingerly across to the foot of a seemingly vertical peak. Climbing was via steps cut from the rock face, often with fixed railings and chains for support, the metal feeling very hot under the strong sunshine! This led into a narrow, steep gorge, passing a small Buddhist temple, then more precarious steps where I hauled myself up again using heavy chains, eventually arriving at a two-floor pavilion. It was a magnificent vantage point for photography, where I looked across a highly eroded landscape of red cliffs rising above an expanse of green forest. Danxia Mountain had the feel of a picturesque landscape painting. It is also an area of unique and complex vegetation featuring many rare plant species, with some trees centuries old. Apparently this verdant environment attracted the prehistoric Maba man to inhabit the area around 130,000 years ago.
Its natural aesthetic value -- this interaction between man and nature going back centuries through a combination of rivers, red peaks, cliffs, caves, canyons and valleys -- has attracted generations of poets, artists and calligraphers. Rock carvings date back to the Tang (618-907) and Song (960-1279) dynasties, 1,500 to 1,000 years ago. The area has also been extensively studied by Chinese geoscientists. Today, scenic informative walking trails allow visitors to explore its many natural and man-made attractions.