Experiencing Southern China's stunning landscapes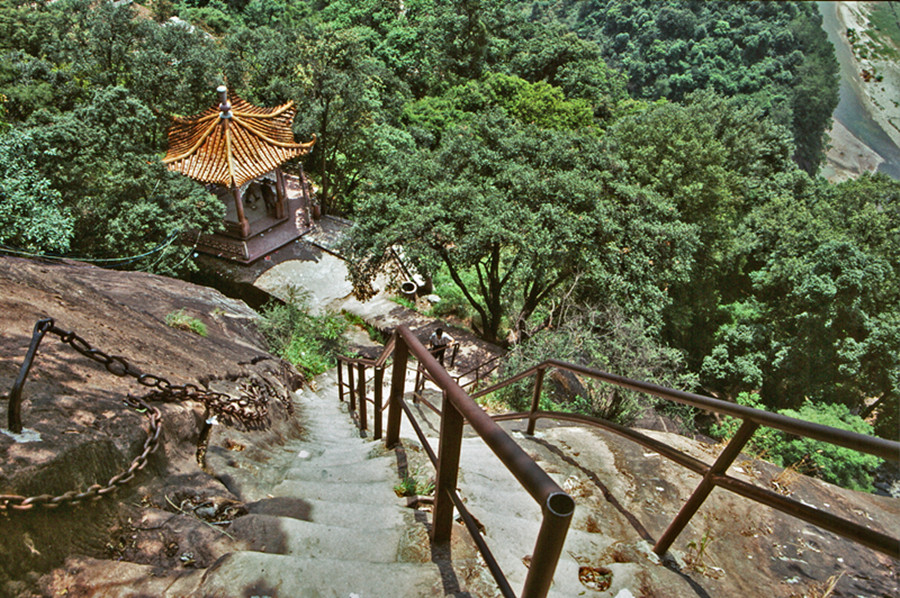 It was readily apparent that Guilin was well geared for tourism, particularly group travel, both domestic and international. The city was one of the first to welcome foreign visitors after China opened up in the late 1970s. Tourism was regarded as a major driver to kick-start the economy. Along with the Lijiang River, Guilin became a must-see part of China package tours, taking in Beijing, Xi'an and the Yangtze Three Gorges. It was on the itinerary of many foreign leaders, including US President Clinton in 1998, who regarded a China visit a major priority. Although on my own, I managed to take in many of the classic Guilin sites both above and below ground, such as Elephant Trunk Hill and Reed Flute Cave. I also enjoyed time at bamboo restaurants and outdoor bars, some floating on the river while offering ethnic cultural performances.
The Lijiang River emerges from Mao'er Mountain north of Guilin. In 214 BC it was connected to the Yangtze River by the Linggu Canal, allowing navigation via Wuzhou and the Xijiang River to the Pearl River Delta. It is particularly enjoyable to sail downriver to Yangshuo, so many people still flock to Guilin. To float across a landscape that over centuries inspired generations of artists and poets describing it in terms like "a jade belt flowing through the hills" is unforgettable. Just like Shaoguan's Danxia Mountain, it was the geology of Guilin that captivated me. A sea covered the area over 300 million years previously. Over time, the fossilized remains of marine creatures were compressed into limestone, followed by uplift of the land. Exposed to warm and wet conditions, both chemical weathering and physical erosion gradually decomposed and wore away some of the rock. The surface landforms and often massive underground passages are the result, a landscape where geology and art come together.