Experiencing Southern China's stunning landscapes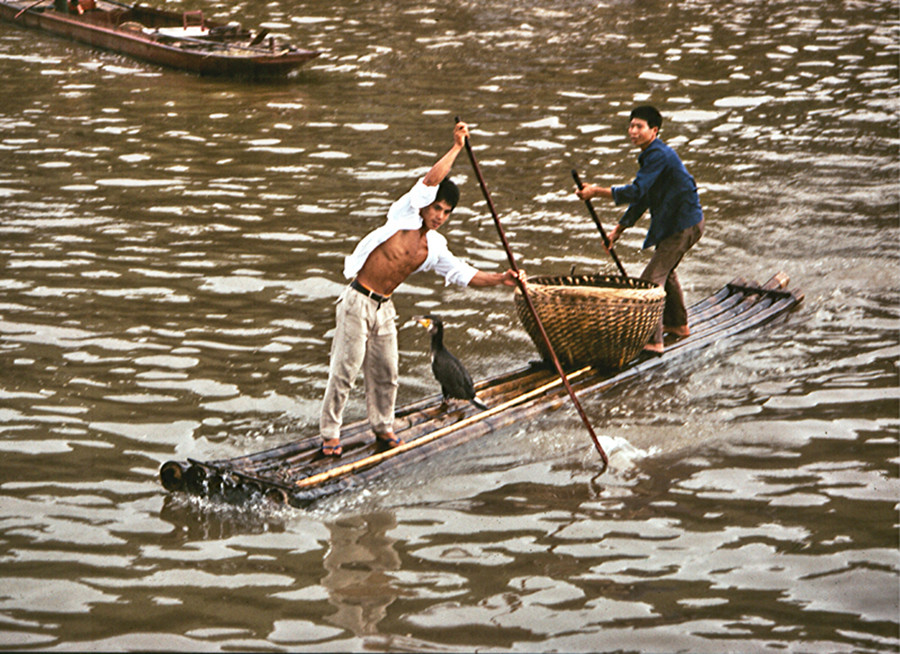 The only way open for me to experience the river was by a tourist boat. In 1993 they were more basic and far fewer than today. Initially it rained when the vessel departed for Yangshuo, 85 km downriver, but clouds swirling around the pinnacled hills seemed to enhance the physical beauty. It was then a busy commercial waterway with many local boats working the waters. From the upper deck the view was of riverside life, of farming and fishing villages as well as buffalos grazing on grassy banks. Wooden boats would approach with offers of fruit to cruise passengers. From bamboo rafts cormorants would dive into the waters for fish.
For almost five hours around each bend, scenes came into view that were a feast for the eyes. There were stories and legends about every landform. Apparently some peaks were formerly heavenly fairies! The water could be placidly calm in places before giving way to rapids within narrow gorges, where underground streams would emerge from the rocks and cascade into the river. The scenery, reproduced in many Chinese paintings, was particularly striking around the small village of Xingping. I would later return there by local boat and bicycle.