China's mobile games market posts $15b revenue in 2017
Share - WeChat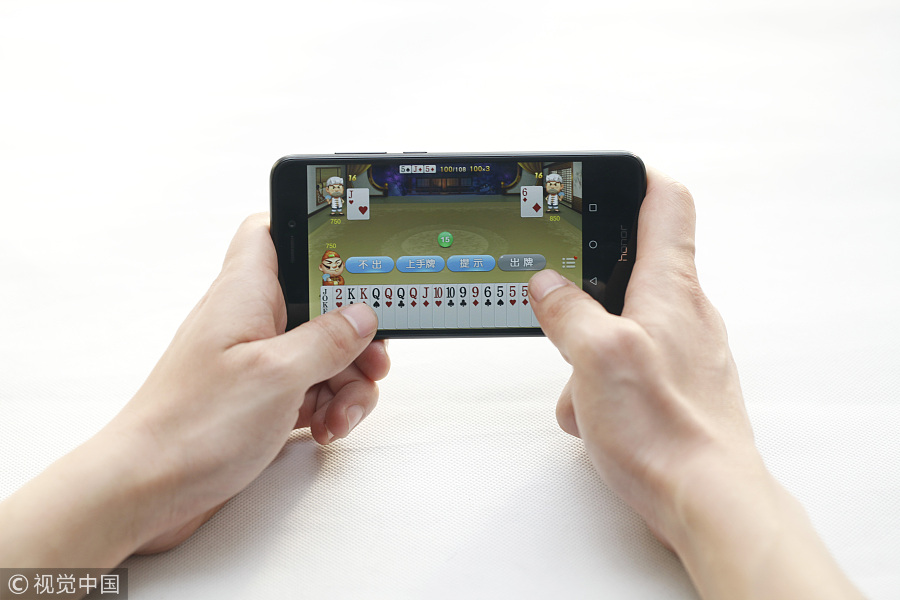 Mobile games revenue in the Chinese market in 2017 reached $14.6 billion, beating the United States market, which recorded $7.7 billion revenue, CBN Daily reported Friday, citing a whitepaper released on the China Digital Entertainment Industry Annual Summit.
China's gaming industry leader Tencent saw its online games revenue in the third quarter of 2017 grow by 48 percent to 26.8 billion yuan ($4.14 billion), which reflected contributions from smartphone games, including existing titles such as Honour of Kings, and new titles such as the China version of Contra Return and Legacy TLBB Mobile, according to the tech giant's website.
Another major play NetEase reported a net revenue of 8.11 billion yuan in the third quarter, up by 23.5 percent year-on-year, according to tech.163.com, NetEase's online news portal.
Japan and South Korea followed with a revenue of $6.51 billion and $2.07 billion respectively, according to the whitepaper.
Mobile games revenue reached $46.1 billion worldwide, up by 12.5 percent year-on-year. The North American region saw a revenue of $82.6 billion year-on-year, up by 5 percent, while the Asia-Pacific recorded a revenue of $27.54 billion year-on-year, up by 13 percent.
The fastest growing region was the Middle East and African market, which saw $2.32 billion yuan in revenue, up by 46 percent. The second-fastest growing market was the Latin American, which saw a revenue of $1.71 billion, up by 24 percent.