Artifacts related to Jewish artist debut in city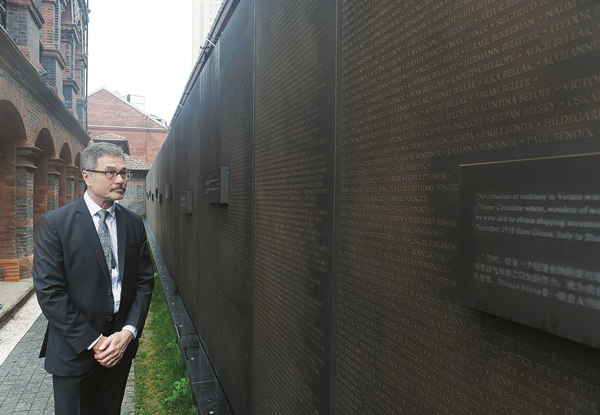 Dean Bloch presents items such as personal belongings, artworks and working tools of his late father to museum
In celebration of its 10-year anniversary, the Shanghai Jewish Refugees Museum has added 32 artifacts to its selection of permanent exhibits starting this year.
Presented by Dean Bloch, the son of Jewish artist David Bloch who spent nine years in Shanghai after fleeing the Holocaust, the items vary from artworks, tools to personal belongings of the German Jewish painter.
"As I brought these works, I also want to bring back my father's spirits and energy here," said Dean Bloch, during a special ceremony on Dec 29, 2017, in Shanghai which was organized by the museum to welcome the addition of the works.
An open harbor that had no visa requirements for entry in the 1930s and 40s, Shanghai provided shelter to upwards of 20,000 Jews during World War II. The city was then also known as "Noah's Ark of the East".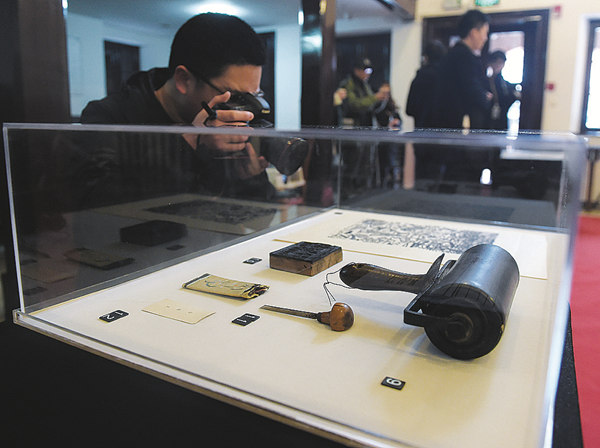 Born in a small Bavarian town in 1910, David Bloch was locked up in the Dachau concentration camp together with hundreds of thousands of Jewish males in 1938 before fleeing to Shanghai by boat after he was released.
"The trip back allows me to reconnect the broken chain I had with my Chinese roots," said Bloch junior.
An obstetrician gynecologist who is now living and working in New York, Dean is the younger of the two sons David Bloch had after marrying Zheng Dixiu, a Chinese woman whom he met and fell in love with during his days in Shanghai. The couple later moved to the US after the war.
From 1938 to 1947, the time he lived in Shanghai, David Bloch created some 300 artworks using a woodcut knife or a paintbrush that reflected the life of working-class Chinese in the city.
Among the 16 woodcut works, four of them were selected from his Rickshaw series which detailed the lives of drivers and their families.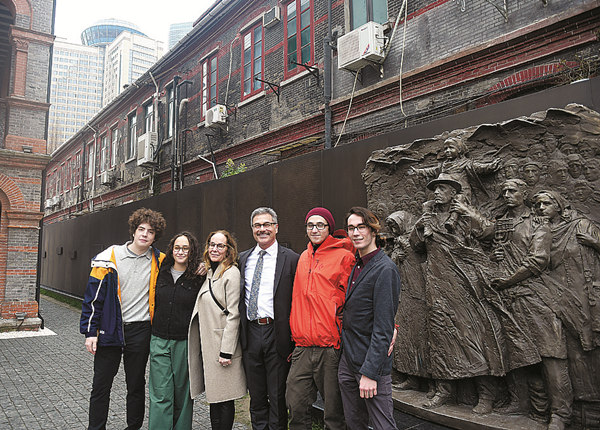 A documentary made by Chinese Oscar-nominated director Wang Shuibo that features the life of the Bloch family also premiered at the ceremony.
"For years, I think the Western and Eastern cultures have been telling their own stories with their own cinematic language to their own audiences. But I wanted to make a film that speaks to both sides and connect them like a bridge," said Wang. "The story of a Jewish artist, his experience as a refugee in Shanghai and the influences on his offspring could be a good breakthrough."
It took Wang and his team three years to make the 100-minute film that comprises interviews with the families and friends of Bloch who live in Munich, Nuremberg, New York and Shanghai.
He also noted that his mail request to record the Bloch family history had been ignored for months till he managed to use other connections to reach Dean Bloch.
"It's a very difficult thing to knock on the door of a Jewish family and ask them to share with the world their story and history," said Wang.
xujunqian@chinadaily.com.cn