Hitting the right keys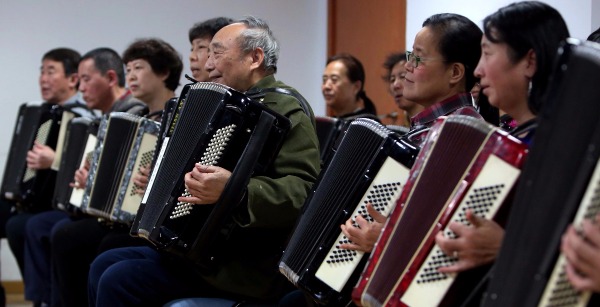 At 82, accordion player Ren Shirong teaches the blind to play
It is 9 am on Wednesday on a cold and chilly winter morning in December in Beijing. Ren Shirong, 82, arrives at the China Braille Library near the Second Ring Road from his home near the city's Fourth Ring Road.
Using crutches, he hobbles slowly into a classroom.
Then, with the help of volunteers, he takes off his jacket, revealing a military uniform.