Bookstores enter renaissance period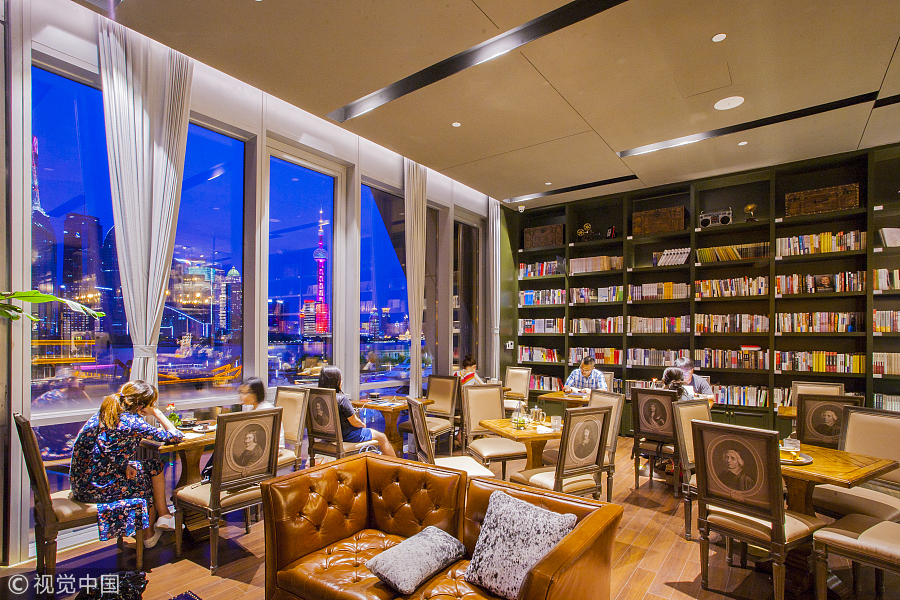 Bookstore revival
Bookstores are showing signs of a revival, according to the 2017-18 Report on China's Physical Bookstores, released recently by the Books and Periodical Distribution Association of China, and the Bookdao New Publishing Institute.
Xinhua Bookstore is actively exploring subsidiary brands to diversify its business. And the private chain Sisyphe had 111 branches nationwide that generated 520 million yuan in revenue last year, the report said.
This has pushed such e-commerce giants as JD.com and Tmall to build offline bookstores, it said. And dangdang.com, one of China's earliest online booksellers, which has 160 physical stores, will build another 100 in 30 cities this year, Beijing Daily reported recently.
Brick-and-mortar bookstores are developing value-added experiences as they compete with online sellers, especially in the past two years.
Many stores, such as Light Space, emphasize design. A Xinhua Bookstore branch that opened in Baoding, Hebei province, in July won the German Red Dot: Best of the Best design award last year. The prize ranks among the world's most prestigious design honors.
Finding a niche
Another marketing strategy has been to stock niche books that customers are willing to pay more for.
"I'm surprised to find books I enjoy yet aren't well known on the shelves," reader Wang Lin said as she wandered through a JIC Books store beside the Huangpu River in Shanghai.
Increasingly popular genres include the humanities, lifestyle, art, design and architecture.
Light Space's manager Chen Jianhui said the store's sales show philosophical books are also hot, which seemed counterintuitive. The store has also developed smart systems to enable readers to locate certain books more easily, he said.
"We focus on creating an ideal atmosphere for reading," Chen said.
Many stores also sell creative and cultural products associated with a literary lifestyle, such as stationery, tea sets and coffee.
Some stores also offer dining, exhibitions and kids' activities while also selling clothes and handicrafts, news aggregator toutiao.com reported. Many customers visit to take photos and selfies, the website said.
For example, at the Northern Book Town in Shenyang, Liaoning province, 65 percent of revenue comes from sales of books, 20 percent from dining, and 15 percent from cultural products, according to a People's Daily report.