Chairperson of the AU Commission to visit China
Share - WeChat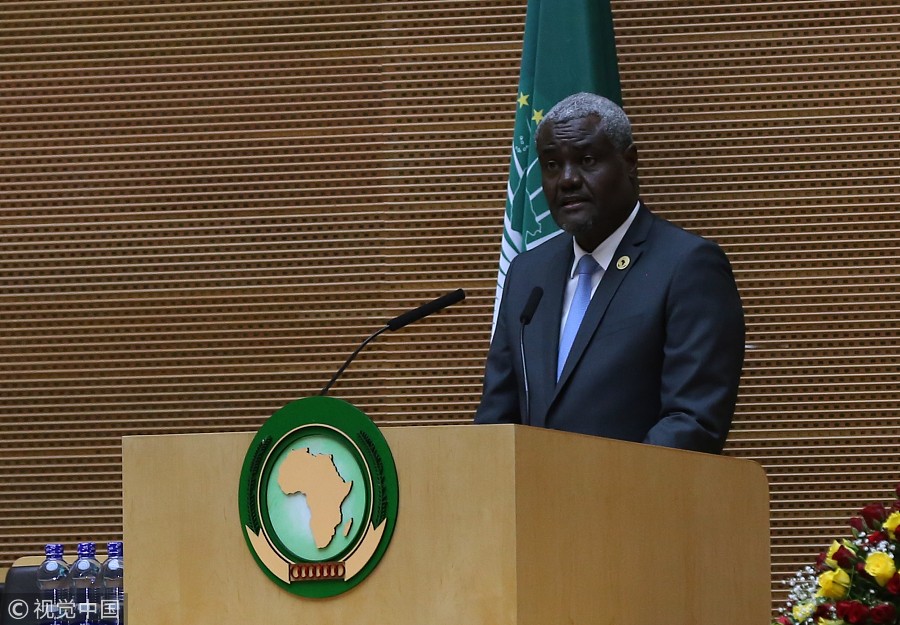 BEIJING - Chairperson of the African Union (AU) Commission Moussa Faki Mahamat will pay an official visit to China from Feb 7 to 9, Foreign Ministry spokesperson Geng Shuang announced Monday in Beijing.
Moussa Faki Mahamat's visit is at the invitation of Chinese Foreign Minister Wang Yi, the spokesperson said.
It will be Moussa Faki Mahamat's first visit to China since he assumed office. During his visit, Moussa Faki Mahamat will co-host the 7th China-AU strategic dialogue with the Chinese FM, and both sides will exchange views on international and regional issues of common concern, Geng said at a daily press briefing.
Geng hailed the African Union as one of the most influential and representative intergovernmental organizations in Africa.
"China has always developed the relations with the African Union from a strategic height and long-term perspective," Geng said, expressing hope that this visit will further enhance political mutual trust, deepen China-AU cooperation in various fields, and promote greater development of China-AU ties.
Today's Top News
Editor's picks
Most Viewed