Taiwan earthquake death toll rises to 9, including 4 from mainland
Share - WeChat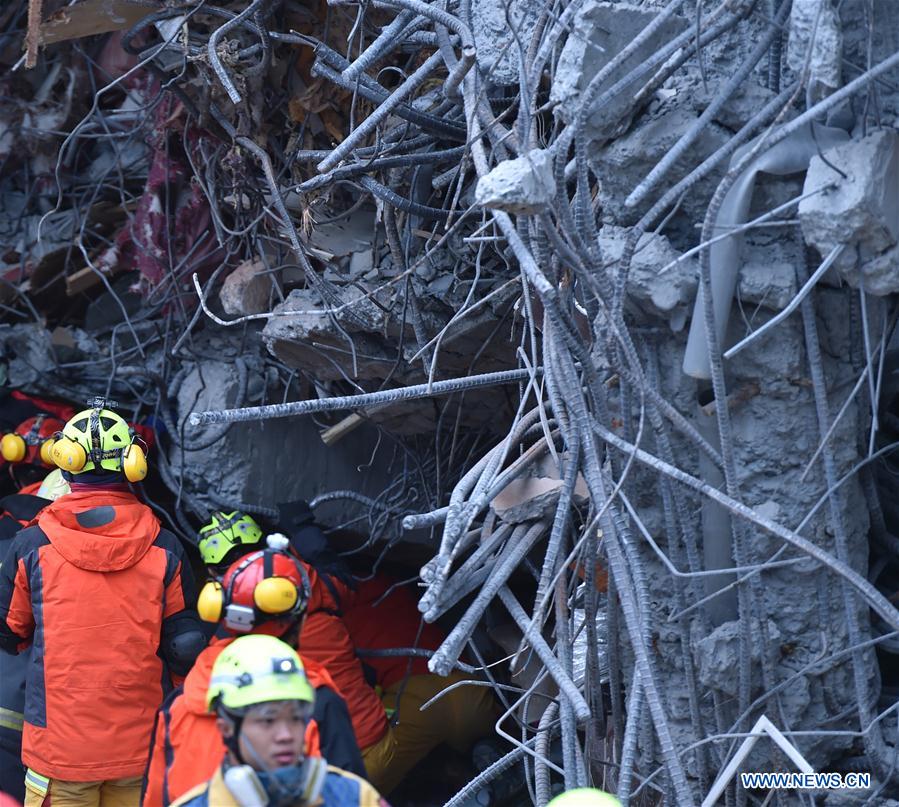 Latest:
Four tourists from the mainland died in a Taiwan earthquake that has killed 9, with 56 still missing and 265 injured. 260 people have been rescued.
A fourth tourist from the mainland was found dead around 3 am Thursday in the damaged Yun Men Tusi Ti building. She stayed at room 205 of the building with two friends. All three died.
Previous report:
TAIPEI -- Nine people were killed, 265 injured and 62 still missing as of 7:00 am Thursday after a magnitude 6.5 earthquake hit Taiwan's Hualien county.
The victims include three tourists from the mainland. Two of them were found in the damaged Yun Men Tusi Ti building in the early hours of Thursday morning.
A female tourist from Fujian province was rescued from the same building Wednesday, but was declared dead at 9:00 pm Wednesday after treatment failed.
According to the China Earthquake Networks Center, the earthquake jolted waters near Hualien county at 11:50 pm Tuesday.
It was the most severe earthquake to hit Hualien in five decades, according to Fu Kun-Chi, the head of Hualien county.