Fire safety lessons to be learned from nanny's arson case
Share - WeChat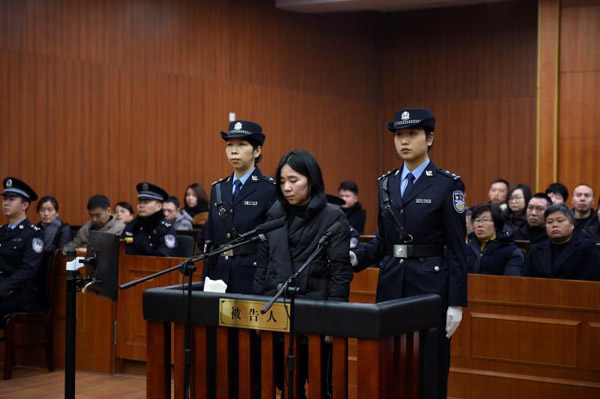 ON FRIDAY, Mo Huanjing, a nanny with heavy gambling debts, was sentenced to death by Hangzhou Intermediate People's Court after being found guilty of starting a fire that killed her employer's wife and children. China Daily writer Zhang Zhouxiang comments:
In court, Mo admitted to starting a fire in the living room of the family's 18th-floor high-rise apartment in Hangzhou, with the intention of putting it out and seeking money from her employer for her swift actions. However, the fire spread rapidly and she fled.
After the court released the verdict on its micro blog, some commented that justice had been done.
A thorough investigation was conducted and Mo was found guilty based on sound evidence, so justice has indeed been delivered. But what should not be ignored is the fact that the lack of sound fire prevention facilities in the building has also contributed to the tragedy. In other words, the property management company in charge of the community may have to shoulder its civil responsibility for the tragedy.
The ruling of the court has answered that question. In its verdict, it stated: "There is a relationship between the property management company's bad maintenance of the firefighting equipment and the delay in extinguishing the fire."
After the fire, the fire department responded to criticism that it was slow to respond, saying the water pressure was too low and there was a lack of required fire safety equipment in the building.
The case in Hangzhou should teach all property management companies nationwide a lesson. The fire hydrants must be well maintained, fire exits must be useable, and the property management staff must be trained to respond to fires.
Most Viewed in 24 Hours
China Views