Australian sinologist shows a love for Chinese opera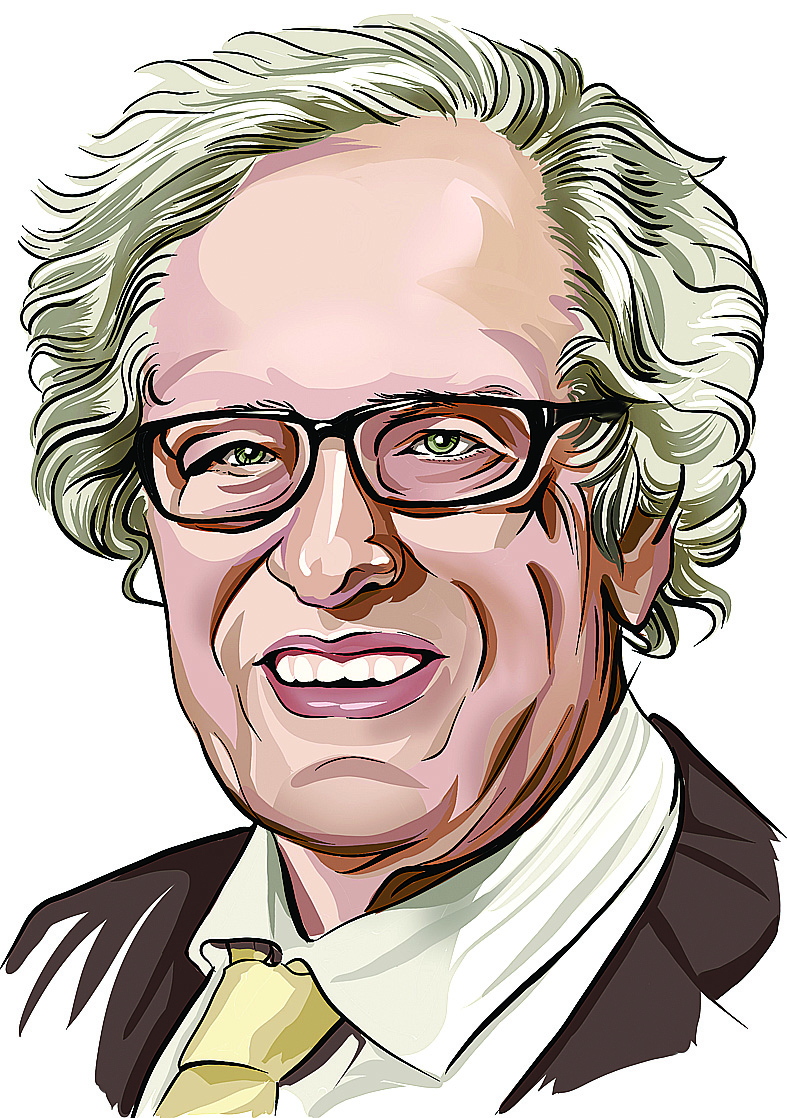 When Chinese President Xi Jinping delivered his historic address to the Australian Parliament on Nov 17, 2014, he noted the presence of Emeritus Professor Colin Mackerras of Griffith University in the audience.
In 1964, Mackerras went to China for the first time. Over the past five decades, he has visited China over 60 times and has made tireless efforts to present a real China to Australia and the world based on his personal experience of China's development and progress, Xi said.
With his unremitting efforts and devotion, Mackerras has built a bridge of mutual understanding and amity between our people, said Xi.
Looking back at that day in Parliament, the mild-mannered academic said: "I felt deeply honored by his reference to me … deeply honored."
There is a touch of irony here in that it was the Chinese government — not its Australian counterpart — which had suggested that the distinguished sinologist and leading authority on Chinese opera be present during Xi's address.
This was perhaps an oversight, Mackerras, 78, said.
Mackerras studied the Tang Dynasty (618-907) for his MLitt at the University of Cambridge in 1964 and wrote his PhD on Chinese opera at the Australian National University in Canberra in 1970.
"I was probably the first person ever to gain a doctorate in Chinese opera from an Australian university," he said. "But my thesis looked more at the social impact it had on society rather than the music."
Mackerras' academic pursuits have allowed him to observe firsthand China's development.
"The change in the last 50 years has been astonishing," he said. "I fell in love with the place ... when my wife (Alyce) and I went to Beijing as 'foreign experts' to teach at what was then called the Beijing Foreign Languages Institute. It is now called the Beijing Foreign Studies University, and I still love the place."
Mackerras still goes to China to teach and research music or ethnic minorities. Some of his students have done "very well in the new China", he said.
He believes Australia is at the crossroads in its relationship with China.
"Recent criticism by the Australian media about China 'trying to buy influence' in Australia has not helped," he said. "China is not going backwards. It is a leading world power.
"Just look at our trade with China tourism, cultural, student and even political exchanges. All of these are very strong."
Pointing to the 140,000 Chinese nationals studying at Australian universities, he said: "The great majority are excellent students. They also contribute a lot of money to our university system. Are we going to put it at risk?"
Mackerras said Australia will need to be very careful in managing its relationship with China.
He noted that the past year had seen some "outrageous" claims made against China, and the media had been "poisonous".
"I'm not against criticism if it is valid, but I am totally against criticism that is manufactured."
While Mackerras said he is not optimistic about the bilateral relationship in the short term, "I have to be optimistic" in the long term.
"I can't see us throwing away all we have gained. I think the problem is that pressure is being exerted from other quarters," he added.
"When I first went to China, Australia was referred to as the 'running dog of US imperialism' and we had very little to do with China. Today, China is too big, too powerful to ignore."
Mackerras' love for music, both Western and Chinese, comes from his family, especially on his mother's side.
One of her ancestors, Isaac Nathan (1790-1864), was a distinguished conductor and composer. After coming to Australia in 1841, he opened an academy of singing. Nathan went on to become the choirmaster of St Mary's Cathedral in Sydney and organized the largest concert of sacred music in the then British colony.
Mackerras' brother, the late Sir Charles Mackerras, was a distinguished conductor and a world authority on the operas of Janacek and Mozart, and the comic operas of Gilbert and Sullivan.
Charles was long associated with the English National Opera and was the first Australian chief conductor of the Sydney Symphony Orchestra.
"Although I don't sing myself, I am also very passionate about music, especially Chinese and Western opera," Mackerras said. "I think some people probably found it surprising that a Westerner should take so much interest in a kind of opera that sounds very strange to Western ears."
Born in Turramurra in Sydney's northern suburbs, Mackerras followed his elder brother to Cambridge in England.
"My grandfather, who was a surgeon, left some money for us to be educated overseas," Mackerras said. "I had already got a taste of China back in the 1950s when I was given a scholarship to learn Mandarin in Canberra.
"My mother was not interested in Asia but she believed that Asia, and in particular, China, would be important for Australia's future. She had great foresight."
At Cambridge, Mackerras researched the Tang Dynasty, one of the greatest dynasties of imperial China.
Following his graduation, Mackerras and his wife went to China to teach.
"I think the local people thought we were rather strange because in those days, the Chinese government had a low opinion of Australia."
It was also a time when the United States and Australia were preparing to send their troops to join the Vietnam War. "There were demonstrations in Beijing and we joined in. I was against the war anyway."
Despite the anti-Western sentiment in China at that time, Mackerras found the people there, including his students and colleagues, to be very kind and friendly toward him and his wife.
"I may not have agreed with some of the things I was told, but we could sit down and have a civilized conversation."
Mackerras found the whole experience in China challenging in the early days. "But I got to love the place and that love has never left me."
As for his other love, traditional Chinese opera, Mackerras is delighted to see the once-banned art form staging a comeback in China in recent times.
"There has also been a revival of the nan dan, where males perform female roles," he said.
The heyday of nan dan was in the first half of the 20th century, when Mei Lanfang, Shang Xiaoyun, Cheng Yanqiu and Xun Huisheng, dubbed the Four Great Dan, established the four dan styles of Mei, Shang, Cheng and Xun.
"There is a big attempt by the government today to revive these art forms, which are such an important part of China's cultural heritage, and I think it is a good thing."
Another area of great interest to Mackerras has been China's ethnic groups, which he has written about extensively. In particular, he has taken a great interest in the Uygurs in Northwest China.
karlwilson@chinadailyapac.com