Stephen Angle: practicing the Confucianism he preaches
Share - WeChat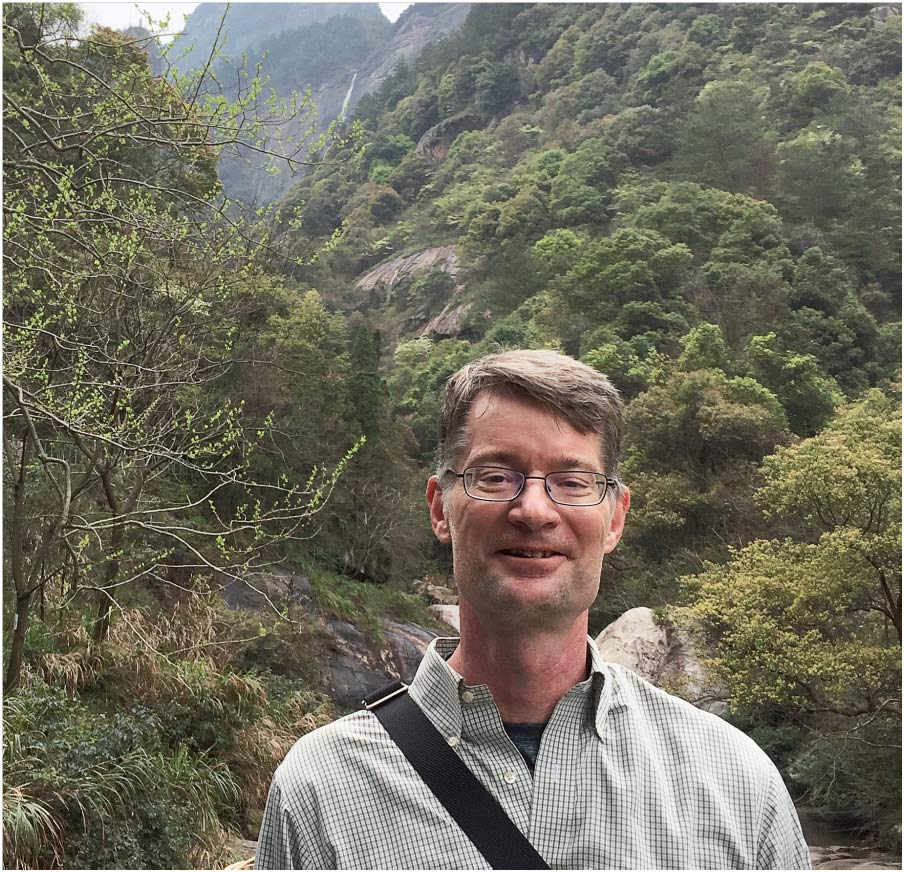 For Professor Stephen Angle, it was a college history course that led to his embrace of Confucianism and Chinese culture.
The journey began with a freshman course at Yale University. He randomly took a Chinese history class taught by Johnathan Spence, one of the most famous American historians on China.
"He really inspired me to get a sense of how fascinating and complicated China's modern history has been. To learn more about China, I decided to study Chinese," Angle said.
The professor of philosophy and East Asian Studies at Wesleyan University in Connecticut was recently named Light of Civilization 2017 Chinese Cultural Exchange Person of the Year.
Angle is one of the only two people in the US awarded the honor for his promotion of progressive Confucianism.
He not only studies Confucianism in a modern context but also identifies with and tries to practice its core values of benevolence, duty, propriety, wisdom and truth.
"Confucianism is about being a good person by emphasizing the virtues that go together with creating a society that's harmonious. It's a wonderful value system, and each individual does better when people around us are doing better. Connectedness and shared interest is very central to Confucianism," Angle said.
Back in the 1980s, Angle decided that studying Chinese in the US was not enough to satisfy his academic interests. He spent a semester in the spring of 1986 at Nanjing University studying Chinese.
Upon arriving, he had his first Chinese meal at the cafeteria.
"It was simple and delicious. I have loved Chinese food since," Angle said.
After graduation, he spent another year in Taiwan to study the language more. During that time he also traveled to the mainland to learn more about its culture before enrolling in a PhD program in philosophy at the University of Michigan.
In his academic pursuits, Angle was able to combine his love of philosophy with his interest in China and in particular, Confucianism. He sees himself more a philosopher.
"A historian tries to understand the past to explain it; a philosopher's task is to engage with ideas past and present. A philosopher will ask what the idea is, if it's true, and can we learn from it. That attitude toward values is exciting and makes me want to be a philosopher," Angle explained.
Since his first visit to China in 1986, Angle has spent a considerable amount of time in China. In addition to occasional visits, he was a visiting scholar for a year at Peking University 10 years ago, and for another year at Tsinghua University from 2016 to 2017.
Living in China helped him see Confucianism not as some ancient, abstract wisdom but something very much alive. That attitude led Angle to study the long history and importance of Confucianism as well as ponder its value and place in the modern world.
"China has changed enormously and will continue to change. Confucianism is both a personal question and question for the future," Angle said. He has come to regard Confucianism as a living philosophy.
However, as something alive, it also has to adapt to the world, just like the change exhibited in the fluid tai ji symbol, Angle said.
He is promoting a progressive Confucianism in which gender equality and equal opportunities are recognized.
While conservative Confucianism tries to make society the way Confucius described thousands of years ago, Angle wants to focus on how its values talk to us today. For him, benevolence and harmony with support for gender equality is the best way to realize Confucian values in current times.
Last spring, Angle was invited to participate in China's Oriental Cultural Research Program. He visited historically significant sites of Confucianism in Zhejiang, Jiangxi and Guizhou provinces.
The visit to Ming Dynasty (1368–1644) philosopher Wang Yangming's residence in exile in Guizhou was particularly meaningful to Angle.
Situated in a cave, it was where Wang studied yi jing, had an epiphany and wrote a book about it during his difficulty years. Seeing the harsh living conditions first hand increased his admiration for the Chinese philosopher.
Angle also had extensive discussions about progressive Confucianism with Chinese counterparts through a program of seven dialogues. "Many of them find the idea very engaging and inspiring," he said.
Growing up in a country where individualism and independence are highly valued, Angle does not view Confucianism as being at odds with those values.
"For an individual to become jun zi (a good person) in the sense of Confucianism, it means each individual has to achieve this for himself. Nobody can make you good, only you can do that. There is that individualism in Confucianism, too," said Angle, who believes that the US could use some Confucian values to address social issues.
Personally, Angle said that he practices Confucianism by having a strong relationship with his parents, passing good values on to his children and students and doing charity work.
Throughout his academic career, Angle has won numerous awards and published many works about his findings, including the books Sagehood: The Contemporary Significance of Neo-Confucian Philosophy and Contemporary Confucian Political Philosophy: Toward Progressive Confucianism, both of which also have been published in Chinese.
Angle is working on a book titled Confucianism as a Way of Life.
"It's more a popular book instead of being academic," he said. "I think it's important to reach out to a broader audience."
He is actively involved in various internet projects such as the Neo-Confucianism.com site and Warp, Weft, and Way, a group blog about Chinese and comparative philosophy.
Angle also looks at American current affairs through a Confucian lens. He recently wrote an essay from the perspective of Confucian value "propriety" to look at US President Donald Trump's comments on some immigrants being from "shithole countries".
"Trump's supporters love to say that he's non-PC (politically correct); he says it as it is," Angle said. "He doesn't; he says it in an insulting way. That makes it very difficult for genuine conversation to continue.
"If PC is refusing to question things liberals believe, that's the PC I am against. If PC is using words respectfully, then that's propriety and politeness. Propriety is fundamentally important and allows us to communicate in a constructive way to work toward solutions to problems," Angle said.
mayzhou@chinadailyusa.com