Financial literacy of consumers in focus
Share - WeChat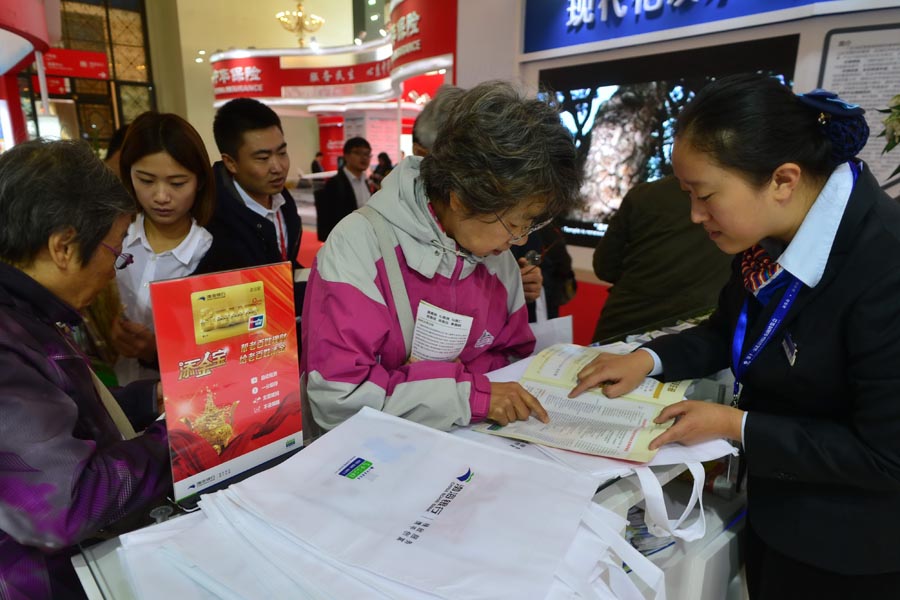 BEIJING-Financial literacy has become a catchphrase in China after decades of reform and opening up, with the country's economy becoming increasingly complex.
"As China is building itself into a financial power, the financial literacy level of consumers is critical to the healthy development of the capital market," said Zhou Baoluo, chairman of Junior Achievement, or JA, China, a non-profit organization with 25 years of experience in financial literacy education in China.
"Although financial literacy has made much progress during the past decades, there is still a large gap when compared with developed countries," Zhou said.
When the first stocks were issued in China, in November 1984, the issuer had to solicit buyers with advertisements. Investors have since made huge progress in financial literacy along with China's economic takeoff.
An HSBC Bank report defines financial literacy as the ability to use knowledge and skills to manage financial resources effectively for a lifetime of financial well-being.
Today, it is more important than ever for Chinese people to become financially knowledgeable so they can avoid depreciation of assets.
According to an annual research report of the People's Bank of China or PBOC, the central bank, Chinese consumers' average score on the financial literacy index was 63.71, a medium-high level, but there were stark regional differences.
The report was based on a questionnaire, the first of its kind made by the PBOC. The survey collected 18,600 samples nationwide, or about 600 financial consumers for each provincial-level region in the country.
About 81 percent of interviewees said that financial knowledge education was "very valuable" as levels of financial literacy needed to be improved in China.
JA China and Hang Seng Bank (China) Limited have jointly started a program in the southern province of Guangdong since 2016 to help teenagers improve financial literacy by financial planning classes, workshops and apprentice activities.
The program covers 2,000 students in seven high schools, mainly from Guangzhou and Shenzhen.
As part of the program, the first JA Guangdong Financial Literacy Challenge was held in December 2016, and the second challenge was hosted on Dec 16, 2017, with students competing with each other on financial planning and house-hold asset allocation.
The students in Guangdong were not pioneers in such competitions. In July 2014, a group of youngsters from Shanghai ranked the highest in a global financial literacy assessment test held by the Organization for Economic Cooperation and Development or OECD.
Headquartered in Paris, the OECD tested students on their financial knowledge for the first time as part of their Program for International Student Assessment, conducted once every three years.
Students from Shanghai scored on average 603 on the financial literacy test, beating the global average of 500, while American teens scored 492 and ranked ninth, according to a China Daily report.
A total of 29,000 teenagers from 18 countries joined the test. The financial assessment portion was a 60-minute test that was held in 2012 with results released in 2014.
It tested their ability to solve financial problems and make financial decisions.
"Despite progress, financial literacy education remains a challenge to China and the world, given financial knowledge learning is a dynamic and lifelong process," Zhou said.
"Developing financial literacy skills and knowledge is critical now that individuals are becoming increasingly responsible at an ever earlier age regarding financial risks affecting their future," said Angel Gurria, OECD secretary general, at the launch of the report in Washington.
"Some governments have started developing strategies and policies so that people have the skills they need throughout their lives. More need to move this up the policy agenda so that citizens are prepared for an ever-more complicated financial world," Gurria said.
Annamaria Lusardi, chair of the financial literacy expert group that designed the financial literacy portion of the assessment, said that it was "critically important" to measure students' financial skills.
"Imagine a person who is unable to read or write today, you would not be able to operate in society. The same I think is happening with financial literacy," Lusardi said.