Counter measure recipe to redress enlightened dining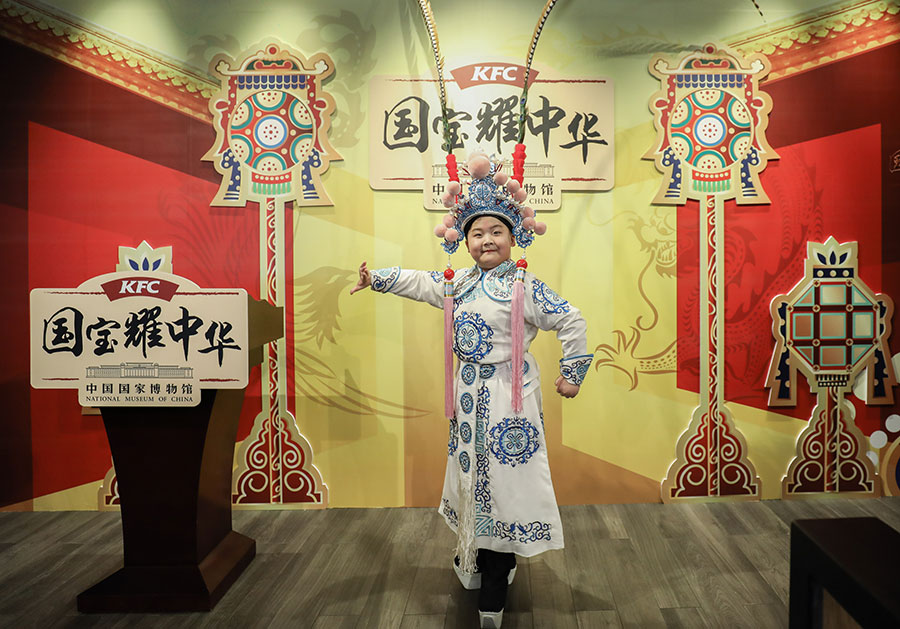 What do you usually think about when you sit down in a fast-food chain restaurant and eat your quick lunch?
No, you don't usually think about anything. You may just want to finish your burger, soda and fries-or maybe some extra barbecued chicken wings-as fast as possible and get on with your life.
Now KFC is bringing a twist to what people define as a fast-food chain, by adding a touch of Chinese culture to its restaurants, making it a family-friendly place to think, learn and explore the rich history of Chinese culture.
Early last month, the fast food chain was authorized to use the intellectual property rights from 17 cultural relic collections from the National Museum of China to create a chain of "national-treasure-themed" restaurants in 18 cities around China.
Sounds a little bit like an Indiana Jones film? Well actually, it might be more interesting, as the collaboration will implement interactive technologies such as virtual reality and augmented reality to enhance the dining experience, and enable them to gain an insight into deep Chinese culture while waiting for their burgers and wings.