Hanfu fan recreates the 'plump' Tang look with series of pictures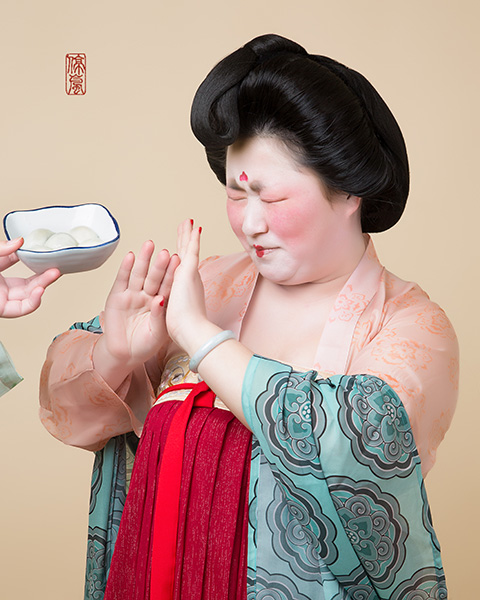 Many ancient paintings and sculptures depict court ladies in the Tang Dynasty (618-907), and the ladies portrayed were not particularly slim. But, the Tang women portrayed in films and TV shows now seem slim compared to their ancient counterparts.
So it was surprising that a series of photos of a chubby woman wearing a ruqun, an outfit from the Tang Dynasty, received more than 10,000 likes on Sina Weibo, China's version of Twitter, on March 2, the day the Lantern Festival was celebrated.
In the series of photos, the woman at first refuses a bowl of yuanxiao, or glutinous dumpling balls, a traditional food eaten that day, then eats only one ball, before finally devouring them all, but seemingly with a sense of regret.
The model's expressions left many Chinese netizens amused.
Zheng Qi, the model who is based in Chongqing, says she did not expect such a response.