Tillerson's view on China role slammed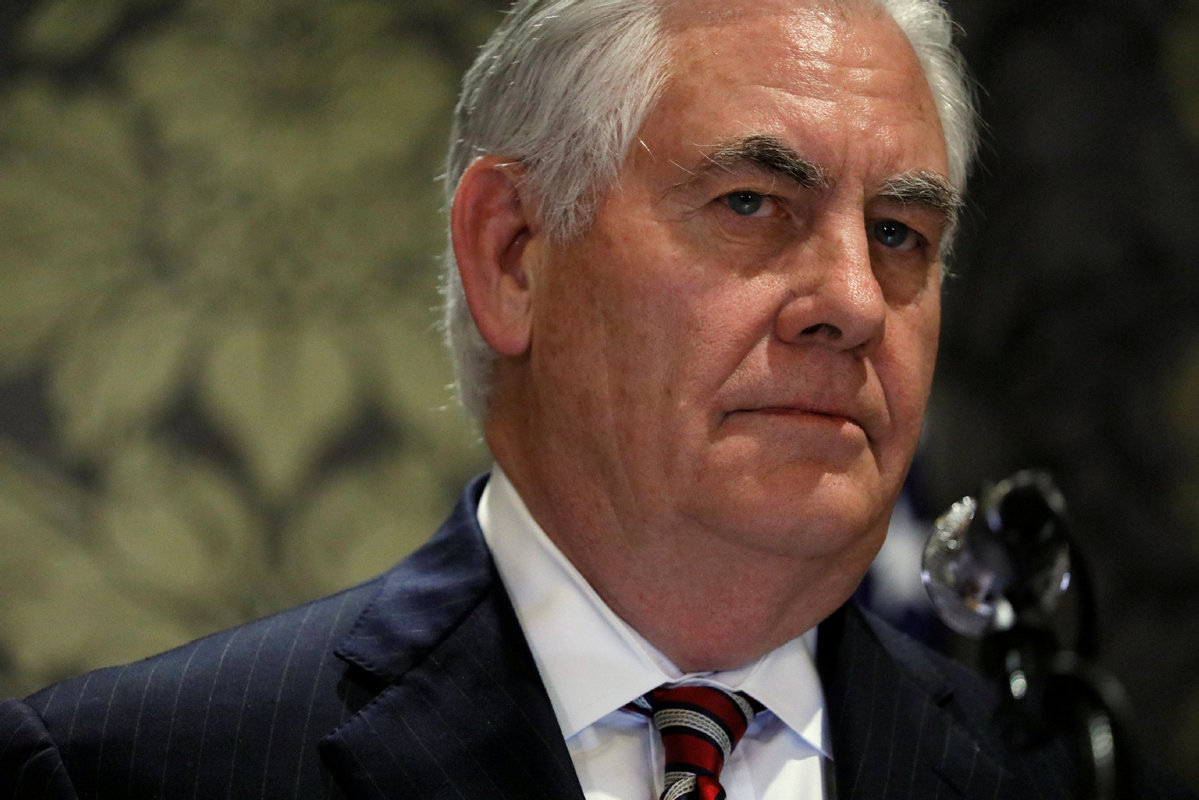 China is apparently on US Secretary of State Rex Tillerson's mind as he visits Africa for the first time on a five-nation tour that began in Ethiopia on Thursday.
In Addis Ababa, where he visited African Union headquarters, a complex built by China in 2011, Reuters reported that Tillerson said Chinese investments in Africa "do not bring significant job creation locally", and he criticized Beijing's structuring of loans to African governments.
An expert at the China, Africa, United States Engagement Dialogue held in Washington on Wednesday painted a different picture.
"When you look at some of the largest concerns and social topics in Africa today such as employment, we at McKinsey did large-scale work where our team visited more than 1,000 Chinese firms already operating in Africa," said Irene Yuan Sun, engagement manager at McKinsey and Co.
"It turns out that they collectively employ more than 300,000 people, and 90 percent of the employees are Africans," she said.
Sun, author of the 2017 book The Next Factory of the World: How Chinese Investment Is Reshaping Africa, noted that 90 percent of the Chinese enterprises in Africa are private, nongovernmental firms, although discussions of the Africa-China relationship often focus on geopolitics and government investment.
The US is the top aid donor to Africa, and China is a leading trade partner of the continent.
Robin Renee Sanders, former US ambassador to the Republic of Congo and Nigeria, said the US "is stepping back a bit from Africa at a point in time when we shouldn't be stepping back".
She said China and the US can work together in Africa on the "three pillars" of education, adaptation and innovation.
Sanders said Africa will have the largest working population in the world by 2035.
"The areas of cooperation between the US and China have to be in the areas of exchanges and economic development," she said.
"When I talk about economic development, I'm looking at the social sectors that need the biggest help, and that is in education," she said.